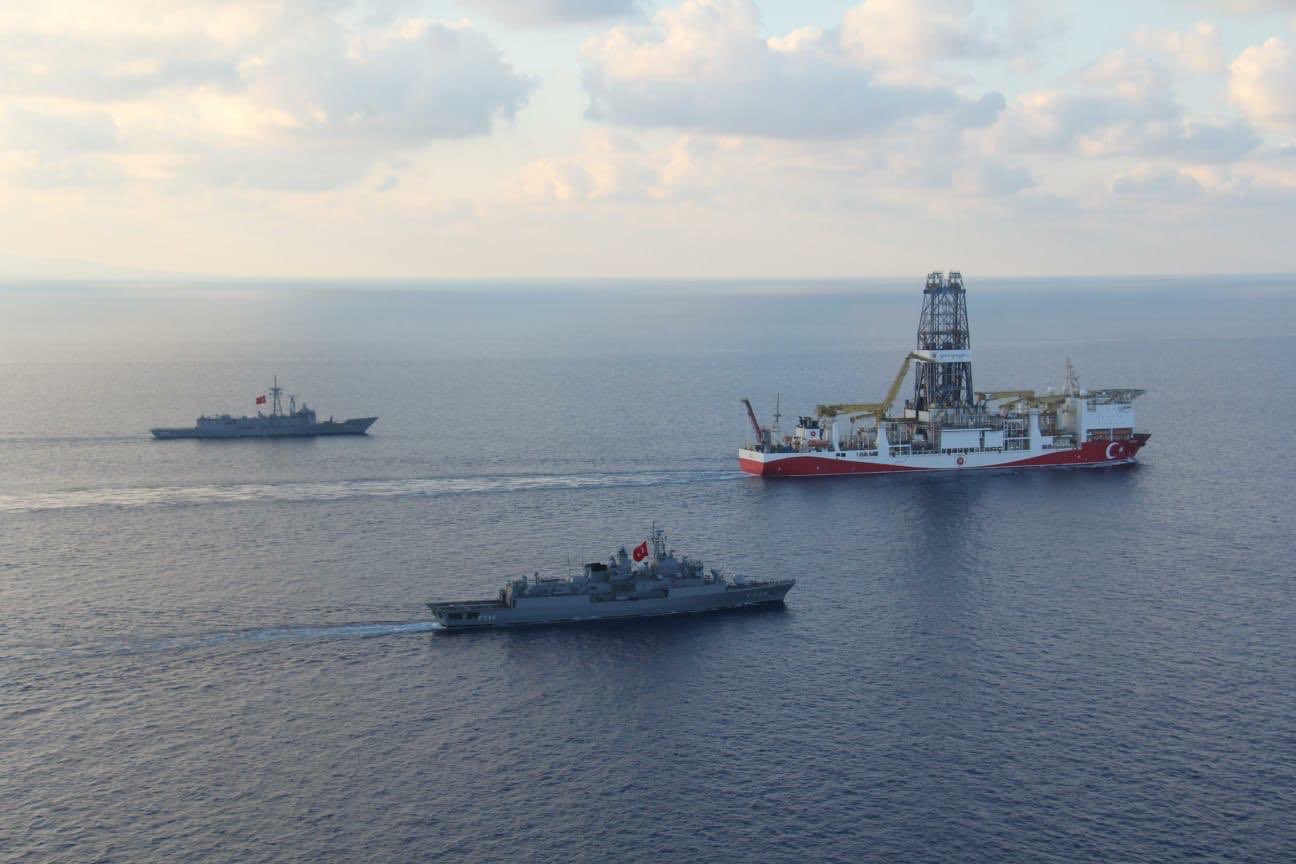 Cyprus watches the latest provocation unfold on the edge of its seat
By Michalis Michael
An unprecedented provocation by Turkey is unraveling within the Cyprus EEZ. "Yavuz", the Turkish drilling rig, can was found at the heart of the ENI-TOTAL licensed block "7".
This comprises the grandest provocation in Cypriot waters since the end of 2010, when Turkish provocations kicked off in the Eastern Mediterranean. Although it seemed today as if the Turkish driller would eventually implement what Turkish officials were declaring, since the two Turkish drillers were only half a mile away on Thursday afternoon and shortly after 12:00 within the Cypriot EEZ. "Yavuz", which departed from Mersin yesterday where it had docked, was not far away from the other Turkish driller "Fatih".
Turkey's drilling rig Yavuz is headed towards the region where its new drilling will take place, Turkish Energy Minister Fatih Donmez posted on social media.
What the Turks say
Specifically, in his twitter account the Turkish Minister twitted that "our Yavuz drill is on a new route. Yavuz is heading to Morphou Point 1, where it will proceed with its latest drilling operation, as it waves our flag. We will not stop until we offer our underground resources to our people. If they exist, we will find them no matter what. "
The Turkish Minister also posted photos of Yavuz accompanied by two Turkish army fighters.
At the same time, Nicosia is taking the legal course of action against the newest Turkish provocation. It remains unclear what actions Nicosia is taking, though sources report they will be fruitful as they were last time. Discussion of the new Turkish movements, however, has become viral across social media in Cyprus, since it is the most talked-about topic./ibna