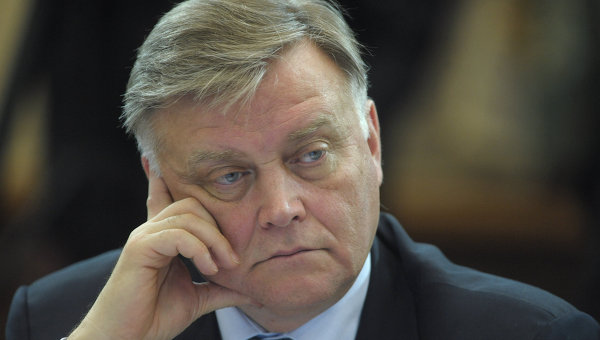 By Spiros Sideris – Athens
Current revenues cannot cover the lingering debts. It looks like a simple economic equation, but has different weight when said by the president of Russian Railways, Vladimir Yakunin and refers to TRAINOSE.
With a posting on his personal blog, the Russian agent says the current level of revenue of TRAINOSE "will not allow the elimination of debt amounting to 800 million euros, not even in 20 years". However, he notes that even so they have not changed their plans for the acquisition of Greek company.
Yakunin reiterated the interest of the Russian company for the acquisition of TRAINOSE, the port of Thessaloniki and the construction company Rosco.
"Unfortunately, Greece has not yet succeeded with the troika of creditors to resolve the debt issue, that weight on TRAINOSE. A debt which currently stands at 800 million! And this is an important factor that will influence the final decision on the participation in all these activities", he said according to the agency Interfax.
The president of Russian Railways believes that "the level of income of the greek-manager company of the railways is such that when commercialized it will not allow the new owner to write off these debts in an horizon of 15 or even 20 years".
Russian Railways have "a large number of competitors", including Chinese, Arabic and European companies, Yakunin said, noting however that "Russian Railways participate in the tender along with a greek partner, and it is likely that other participants will appear and together create a consortium".