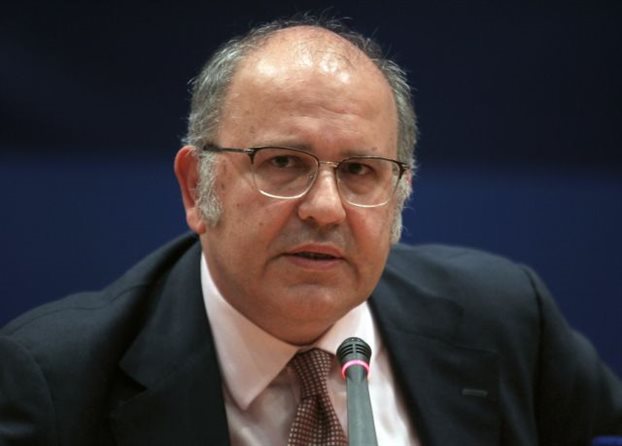 Athens, May 14, 2015/ Independent Balkan News Agency
By Spiros Sideris
The Greek government does not intend to legally claim the return of the Parthenon Marbles from the British Museum, said Wednesday the Deputy Minister of Culture, Nikos Xydakis.
Speaking at Mega television, Xydakis noted that "the route to claiming the return of the Marbles is the diplomatic and political one" and added that the opinion of the lawyer Amal Alamuddin is part of the legal opinion on the matter delivered gradually by the Robertson-Palmer law firm.
"You can't go to trial for any issue, first, and second, in international courts the outcome is uncertain, things are not so easy", added the Deputy Minister and stressed that "the climate is changing slowly" but there is need for "persistent work at a low level".
On the issue of the National Theatre and the conflict between the ministry and Sotiris Hatzakis, the Minister noted that there is an ongoing audit of the auditors of Public Administration and that it is in the hand of the new administration, which takes office today, to request a review by accountants.
"I didn't get into a fight with anyone, did not cause any discussion, did not exhange any words", Xydakis noted and repeated that there is a breach of the founding law, opacity in fees and repeated omission of suspending work contracts and work in Clarity. He also noted that there is a deficit of EUR 1.6 million in the balance sheet that was published.
Regarding the excavation in Amphipolis, the minister said the finding are very important, however the way in which the revelation of the monument was met was wrong, appearing as if someone was trying to take advantage of it and turning it into a show. Referring to the work done today, he noted that work is done on maintenance, restoration and landscaping.
For the negotiations, he said that "the government has done everything possible to reach an agreement" and added that "the Greek government I think has done everything – and when I say everything, has perhaps done more than it can withstand politically to achieve a deal. That is a compromise that would benefit the country so that it can stand on its feet, and a benefit for the European Union to show that there is a Europe that takes care and overcomes the problems", he said.
He acknowledged that "we are a country and a people wounded in the lst five years. We need to somehow get out in a clearing".
"If towards the partners you are the sane, the conciliatory, the sober, who wants to do something and you see the wall, you address both the European and the Greek people, the Greek people and proceed. Something will come out of all this", Xydakis stressed.