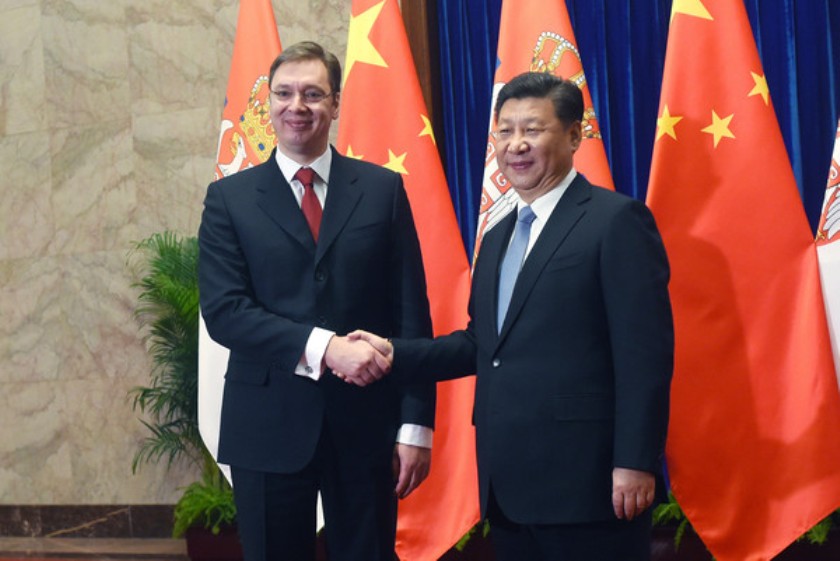 Xi Jinping has accepted invitation to visit Serbia again, said in Beijing president Aleksandar Vucic after meeting with his Chinese counterpart.
Xi has visited Serbia in 2016.
Vucic is in three-days visit to China. On Monday, the representatives of the two countries have signed the contracts that will bring about $ 3 billion in investment in Serbia; Chinese "Shandong Linglong Tire Co" is to build a factory in Zrenjanin, while Zijin Mining Group will invest $ 1.46 billion in RTB-Bor mines in the next 6 years.
"I have fulfilled my promises", Vucic told Tanjug news agency today, adding that he has twice invited Xi to visit Serbia again and "ordered to foreign minister to prepare the visit which means that he (Xi) will come".
"We want to see you in Serbia; Serbia has excellent cooperation with China", Vucic told Xi, according to his own interpretation.
The president said that the meeting with Xi was long, revealing that he had tremor. "I have been preparing for this visit for days; I lived for this. I was trembling and I don't know if somebody saw it or heard about it. Both my hands and my legs have been shaking. But I did what I have promised to the citizens of Serbia."
Vucic said that Xi has invited him to attend the second "One Belt, One Road" summit which will be held in April 2018. He claimed that he was the second person which has been invited; the first was Russia's Vladimir Putin, Vucic added.
He asked, as he said, Xi to help Serbia to enhance its high technology domain, singling out innovative technologies and artificial intelligence.
"I got some new ideas after meeting with Mohammed bin Zayed", Vucic said referring to his meeting with Crown Prince of Abu Dhabi last month. "They do something together (China and United Arab Emirates)"./IBNA