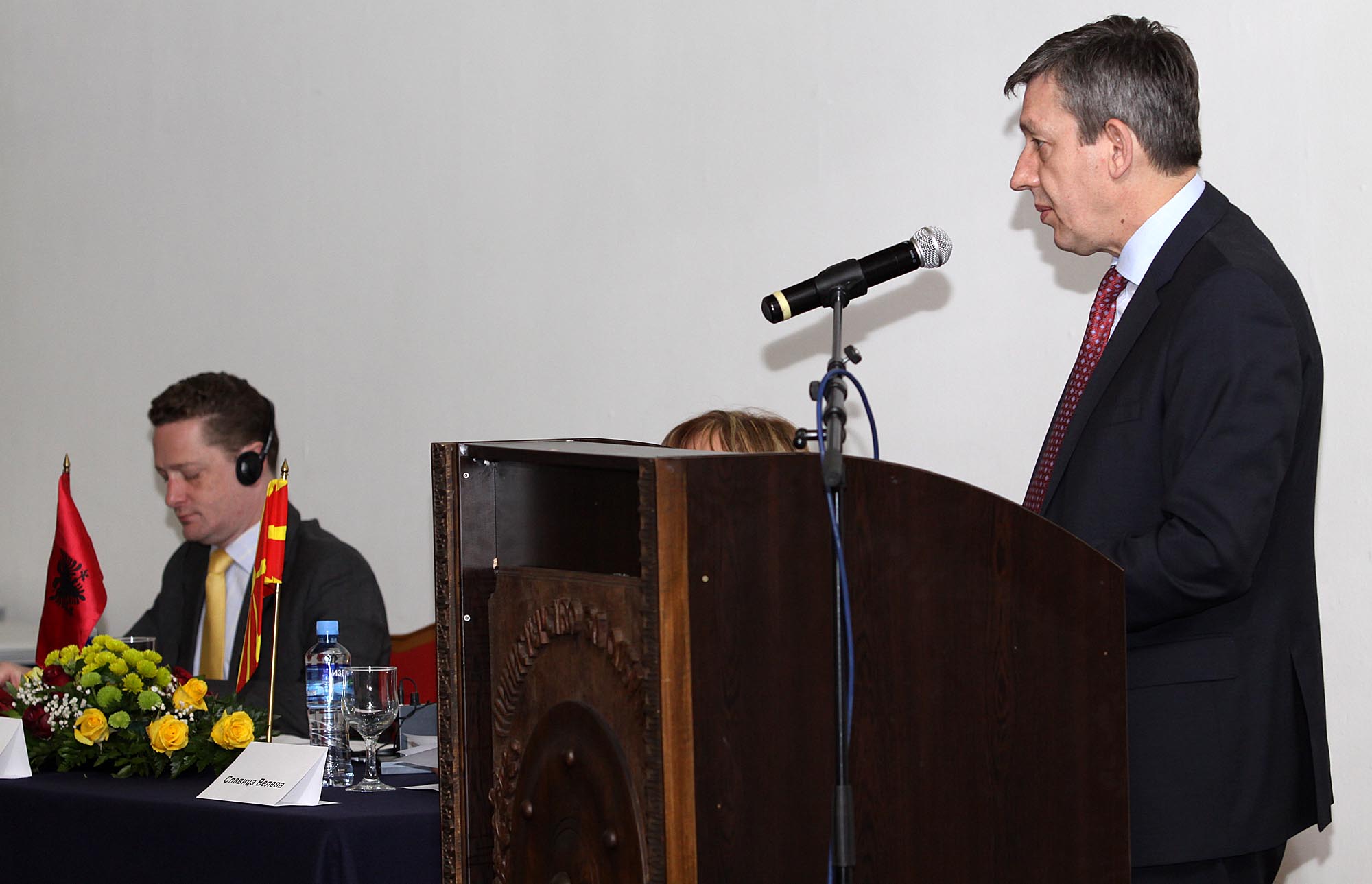 Skopje, April 30, 2013-The deputy Prime Minister for the Ohrid Agreement in FYRO Macedonia, Musa Xhaferri has stressed the need to unblock the process of the accession of the country in the NATO and the EU through a solution for the name dispute.
"The entire government has a unique positioning for the talks about the name. We're aware that this obstacle should be overcome and way should be paved for the integration in the European Union and NATO. Unfortunately, we're all convinced that this will not be possible without a solution and we must all invest and hope that we will find a compromise", declared Xhaferri ahead of the visit of the high delegation of BDI, presided by Ali Ahmeti in the USA.
Deputy Prime Minister Xhaferri did not reply if he and Ahmeti would meet with the mediator for talks, Mathew Nimic.
"First of all I would like to say that Ahmeti seldom travels abroad. The fact that he will visit America is a good thing. He will also meet with our citizens that work and live there and the state administration. Depending on the Americans, the topics will be different and they will include the political processes here in the region, which are our future priorities and objectives", declared Xhaferri. /ibna/