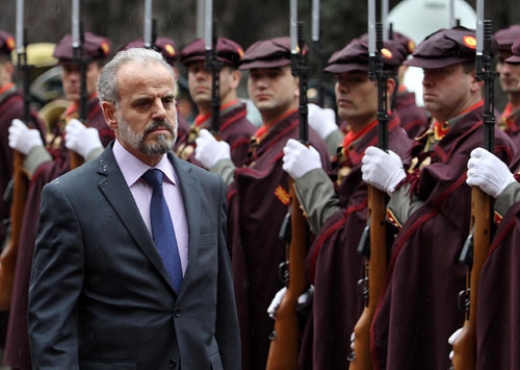 Scopje, April 4, 2013
FYROM's Defense Minister Talat Xhaferi said on Thursday he does not see any reasons why his appointment as Defense Minister should cause tensions within or outside the Ministry.
"I believe this has been overcome by now as I begin the second month of my tenure," he told reporters who asked why did he accept an appointment that gave rise to tensions.
Xheferi made the comments during a ceremony marking the 64th anniversary of the Nort Atlantic Alliance.
Xhaferi's appointment caused riots and inter-ethnic tensions in Macedonia. /ibna/