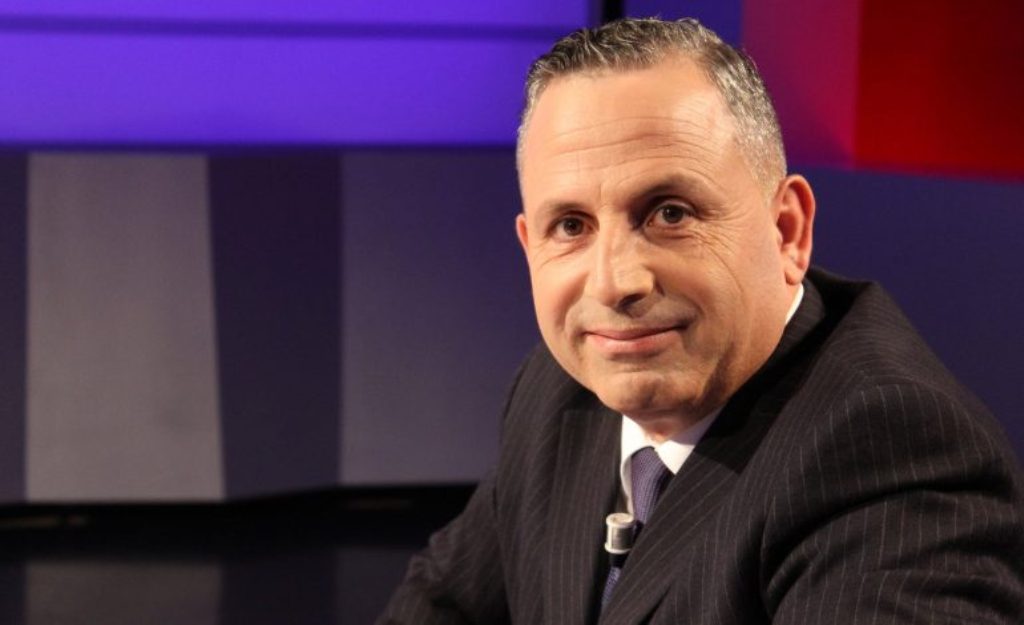 This article has been written for Albanian Free Press newspaper and www.afp.al
By  ROLAND QAFOKU
We had forgotten the conflicts within the Socialist Party, such as the ones that used to take place during the time when Fatos Nano used to be party chairman. The ones that we've witnessed during the time Edi Rama has been party leader, are nothing compared to the spectacular clashes taken place between Nano and Meta, Majko and Meta, Nano and Rama, Rama and Meta and so many others. The debates taken place between Rama and Ben Blushi were like the ones in the island of his novel and we, journalists, had long been willing to see a little "fight" going on between political leaders. But, the passionate and fervent debates taking place within the left have affected the government cabinet led by Rama too. It's been months that we see on the horizon a schism between Prime Minister Edi Rama and Interior minister Fatmir Xhafa. Let us recall that Xhafa was the one to tell Rama that he shouldn't consider him like he did Saimir Tahiri. But this is nothing in comparison to what's happening these days.
But what happened between Prime Minister Rama and Interior minister Xhafa to cause this clash? How come the minister who was reinstated in the same post by the Prime Minister "for excellent results in the fight against crime", suddenly turned into a tough bone, for which Rama needs to have steel teeth to chew? In fact, it had been a while that representatives of the international community seemed to have found in Xhafa their most appropriate partner. After being disappointed by Saimir Tahiri, Xhafa turned out to be one of the most credible politicians of the majority, one of the most honest ones and one of the most determined ones to fight crime and drug traffic in particular. Of course, Prime Minister Rama was feeling very bad about this new love that was born and bad mouths went as far as saying that the feeling of jealousy was nothing to describe what the head of the government felt about his subordinate. This culminated when rumours spread that Xhafa could become prime minister in a scenario, which, for some would be true, while for others a fantasy where Edi Rama  would leave the post of prime minister. But time had come for Rama to pass into action. This clash would be even bigger following the operation carried out by police, leading to the seizure of 613 kg of cocaine in the port of Durres on 28 February.  It was no surprise to notice that the minister and the Prime Minister were not in sweet harmony with each other; on the contrary, a big schism had taken place between them.
***
There are clashes, but there are also withdrawals. There are suspicions, but there are also objections. Nonetheless, there are several facts for which for all of us remain certain:
As minister of Interior, Fatmir Xhafa is the man who has most information, who knows the situations better and who knows more than the Prime Minister about the criminal situations in the country.
Interior minister Fatmir Xhafa is clearly supported by the international community. This relates to his desire to fight crime. Several ambassadors and heads of foreign institutions have openly expressed this.
Interior minister Fatmir Xhafa is the most determined person not to act as a vassal to Prime Minister Rama. Xhafa is among those who leave if Rama attempts to subdue him through his methods. And he has offered proof for this.
Fatmir Xhafa is one of the least likely to be blackmailed. Although former Prime Minister Berisha claims that Rama blackmailed Xhafa regarding his brother, it is believed that Xhafa has not really taken any notice of this.
WHAT IS EXPECTED TO HAPPEN
Nobody is able to tell what will happen in the future. Edi Rama seems to have paved his path for the second term in office and it's hard to believe that his government will be shaken. Foreigners are his "enemies" and Rama knows this very well. It's not very important whether they favour Xhafa or not. What matters for Rama is for him to strengthen his relations with them, by preserving all the necessary balances. The Socialist Party has a bad experience in this aspect. From 1997 until 2005, when this party governed, Fatos Nano and Pandeli Majko served two terms in office each. Can this be repeated? Chances are slim, but Edi Rama is an experienced politician who is able to see and smell everything moving around him. However, everything could happen in Albanian politics. The best example for this was with Fatos Nano who was voted in great numbers in June 1997, but a year later, he was removed by the international community.
 Note: The views expressed in this article are the author's own and do not necessarily reflect Albanian Free Press' editorial policy