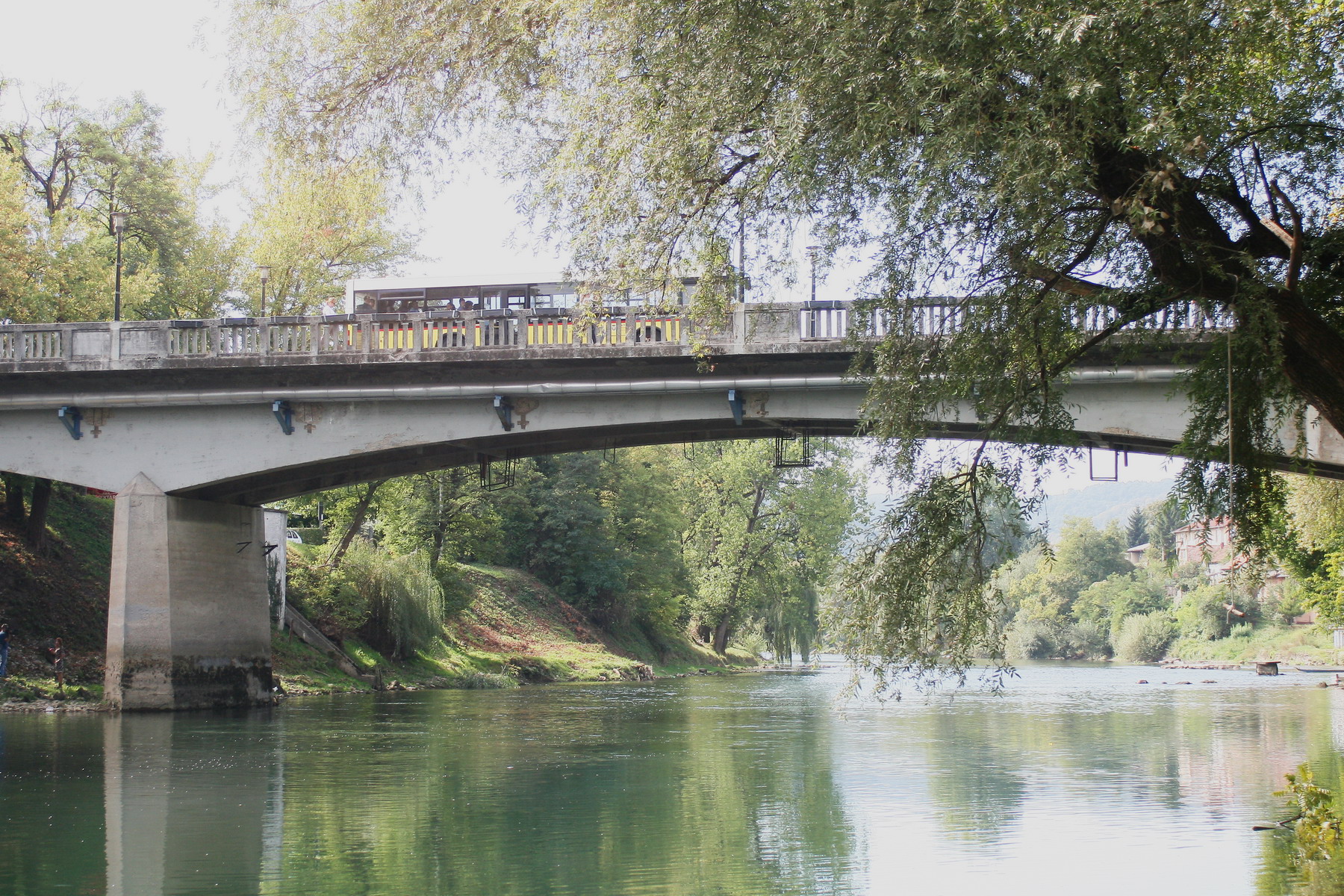 Banja Luka, September 23, 2015/Independent Balkan News Agency
By Mladen Dragojlovic
Republic of Srpska capital, Banja Luka, will be under siege by police forces on Sunday morning, when a special demining team will try to remove the bomb from the riverbed of the River Vrbas.
The bomb has been there since the end of WWII, but nobody was aware of it until a citizen, two weeks ago, noticed an unusual stone right under the main city bridge. He called the police and the officers were surprised when they released what they are watching. It is a bomb that weights more than 450 kilograms and threatens to explode, damaging a large part of the town. What's strange is that the bridge over bomb is the one with the most frequent traffic.
What's more, for decades that place was used for city manifestations, such as the annual contest of jumps in the River Vrbas. For many years, teenage boys have been jumping to impress girls.
Banja Luka Mayor, Slobodan Gavranovic, said that everything is ready for the bomb's removal.
"We have made all necessary preparations and the operation will take place on Sunday morning. All citizens will be evacuated in 400 meter radius around the bridge. We have special teams for persons with disabilities, which will help take them to a safe place", Gavranovic said.
He added that a second zone of security will be in radius of 800 meters and in that circle citizens will be allowed to stay in closed space but not on the open ground.
This will be, as he said, one of the most complex operations in Banja Luka history. Just two persons will be within the first security radius at the time of the operation. One will be the diver who will place the rope around the bomb and the second will be the crane operator who will raise the bomb at water level. The bomb will then be taken in the boat and transported on the river bank where a second team will come and take the bomb into the special truck to transport it on a military field for destruction.
"The bomb has been under water for about 70 years and nobody at this moment know if it will explode during the operation. There are several critical moments, Gavranovic pointed out.
He also explained that, most probably, the bomb has been covered by large amounts of stone and mug in previous years, but last year's floods washed it away, bringing the bomb on the surface.
Chief of Banja Luka Police, Bosko Pandza, said at the press conference that the police has enough officers to perform this operation in the best possible and secure way. He expressed hope that everything will go without problems and called on citizens to cooperate in order to avoid human casualties.