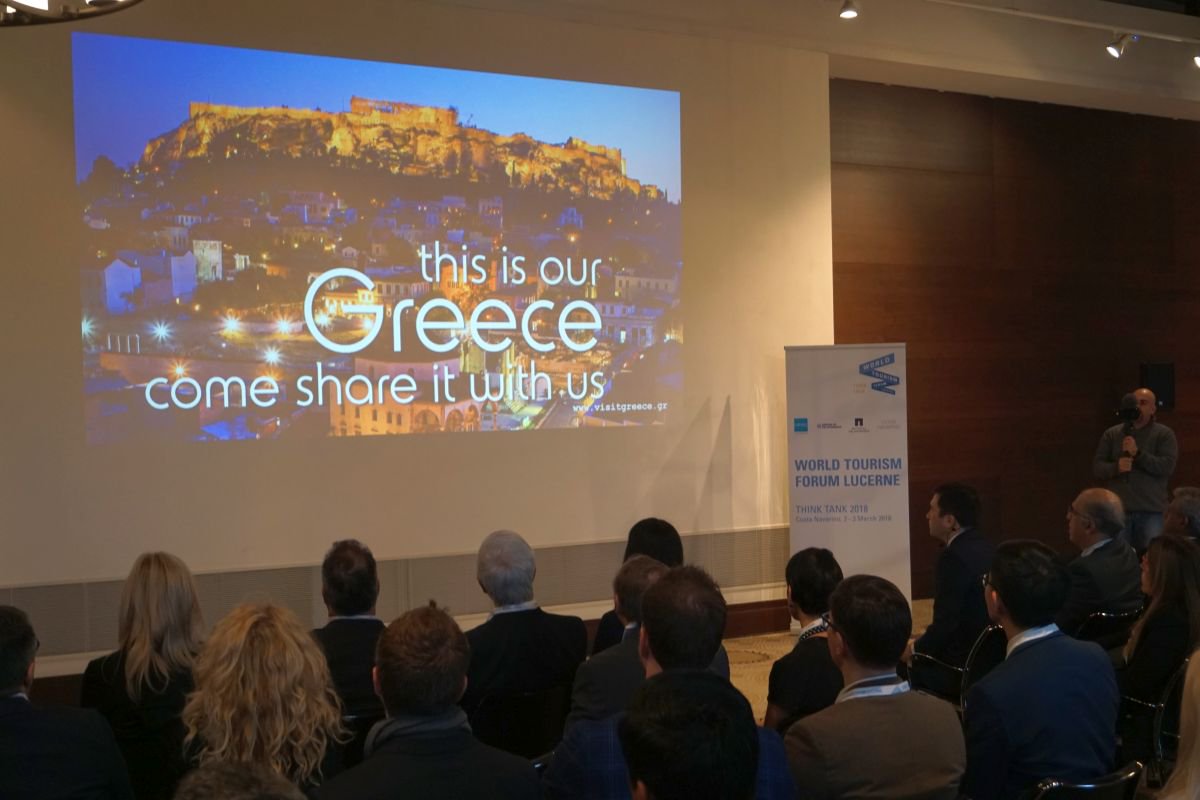 This year's 6th World Tourism Forum Lucerne (WTFL) Think Tank 2018 was organised in south Greece, in the Peloponnese, it was an idea of the Greek minister of Tourism, Elena Kountoura who "hosted" the event and took place with her encouragement.
Over 50 personalities of global tourism attended the forum, among them, the Chairman of the WTTC Gerald Lawless, the Head of the Regional Development and Tourism Division, Centre for Entrepreneurship, SMEs, Local Development and Tourism, OECD, Alain Dupeyras, former Secretary-General of the United Nations' World Tourism Organization, Taleb Rifai, Director, National Travel and Tourism Office at US Department of Commerce Isabel Hill, the Chief Executive Officer of the Pacific Asia Travel Association (PATA), Mario Hardy, IATA's Paul Steele, Tourism ministers and foreign officials, academics, specialists of the tourist market as well as start-ups' owners and founders of innovative businesses of the field.
Photo: Courtesy of the Ministry of Tourism
The agenda focused on pinpointing the importance of the tourism industry as a power for economic and social progress. Participants agreed on passing on the Forum's messages even to the G20 meeting's agenda.
Some of the issues debated at the WTFL 2018 were the digitalisation of infrastructures, sustainable growth, green development and eco-based infrastructure, the role of new technologies in tourism and innovation plus the well-educated staff that will be needed in the field.
Attendees had the opportunity to visit historical and cultural sites in the wider area, taste local cuisine, see local and traditional products and gain an overall authentic experience of all things offered to tourists who visit that part of Greece.
It was also supported by the WTFL, the Greek Tourism Ministry, the Prefecture of Pelopponnese, the Greek National Tourism Organisation (EOT) and Costa Navarino resort…./IBNA