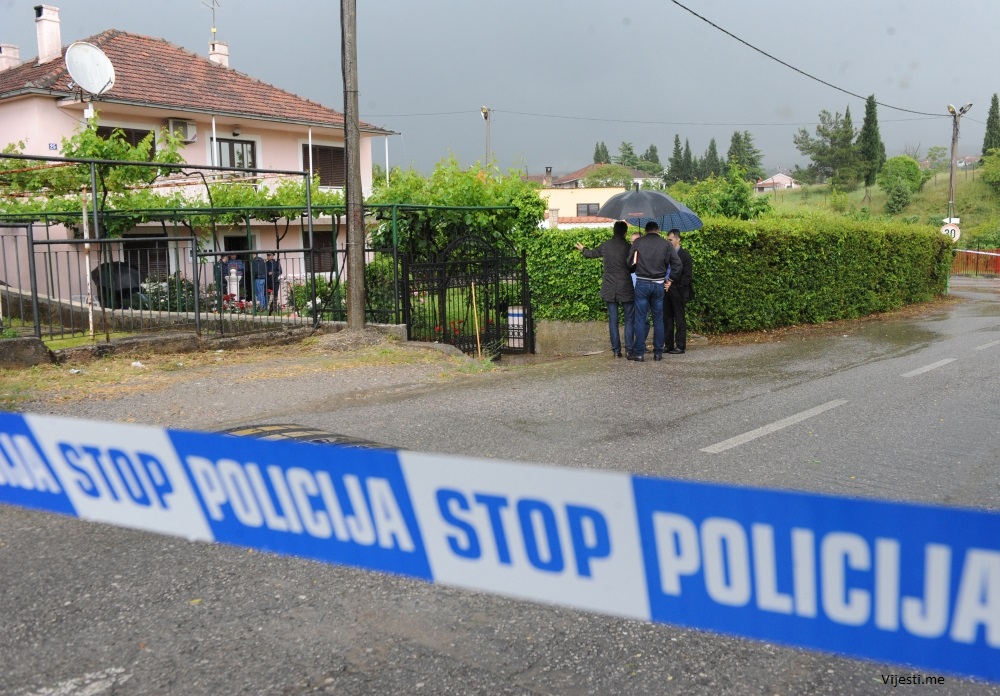 By Adnan Prekic – Podgorica
Half an hour after midnight, an unknown attacker opened fire at Predrag Mitrovic, long-time director of the anti-money laundering and terrorist financing, in front of his family residence. His motives are unknown and the police is still looking for the perpetrators. Mitrovic is known for opening several large cases of money laundering during his term of office.
Predrag Mitrovic, a former director of the agency that investigated the flow of dirty money, was wounded in front of his family residence in a neighborhood in Podgorica. He was wounded in the leg although the injuries are not serious. The masked gunman was waiting in ambush and when Mitrovic parked his car, he stood in front of him and pointed a gun at his head. After a few moments he fired three times in the legs. One bullet hit Mitrovic resulting in minor injury.
Witness of the attack was a neighbor of the former director who told the police that the masked gunman had fired three shots at Mitrovic. He stated that Mitrovic got out of his car, went to the gate to enter the yard, when the attacker who was hiding in the tall hedges snuck up on him and then pulled a gun and shot from a distance of 3 to 4 meters. The masked man subsequently fled. The police has announced that they are investigating the case, but they still have no clue for the attacker's motives.
Predrag Mitrovic was at the forefront of the anti-money laundering and financing of terrorism since the establishment of the agency in 2004 until the end of 2012. He served as the director of agency for more than eight years battling money laundering and the financing of terrorism, where he participated in several key investigations on money laundering. During his tenure investigations were launched on the flow of money in the case of Telekom, Saric, Kalić, Zavala, and shady dealings in the cigarette factory "Tara" in Mojkovac.
Mitrovic as director exchanged all these data between the police and prosecution, because the administration for prevention of of money laundering was responsible for the monitoring, data analysis and processing of cash transactions of suspicious persons and monitor their accounts. In this administration, there is a database of suspicious transactions and customers, and they are responsible for the supervision and cooperation with state authorities, but also for the exchange of information with foreign FIUs, who are dealing with the prevention of money laundering and terrorist financing.