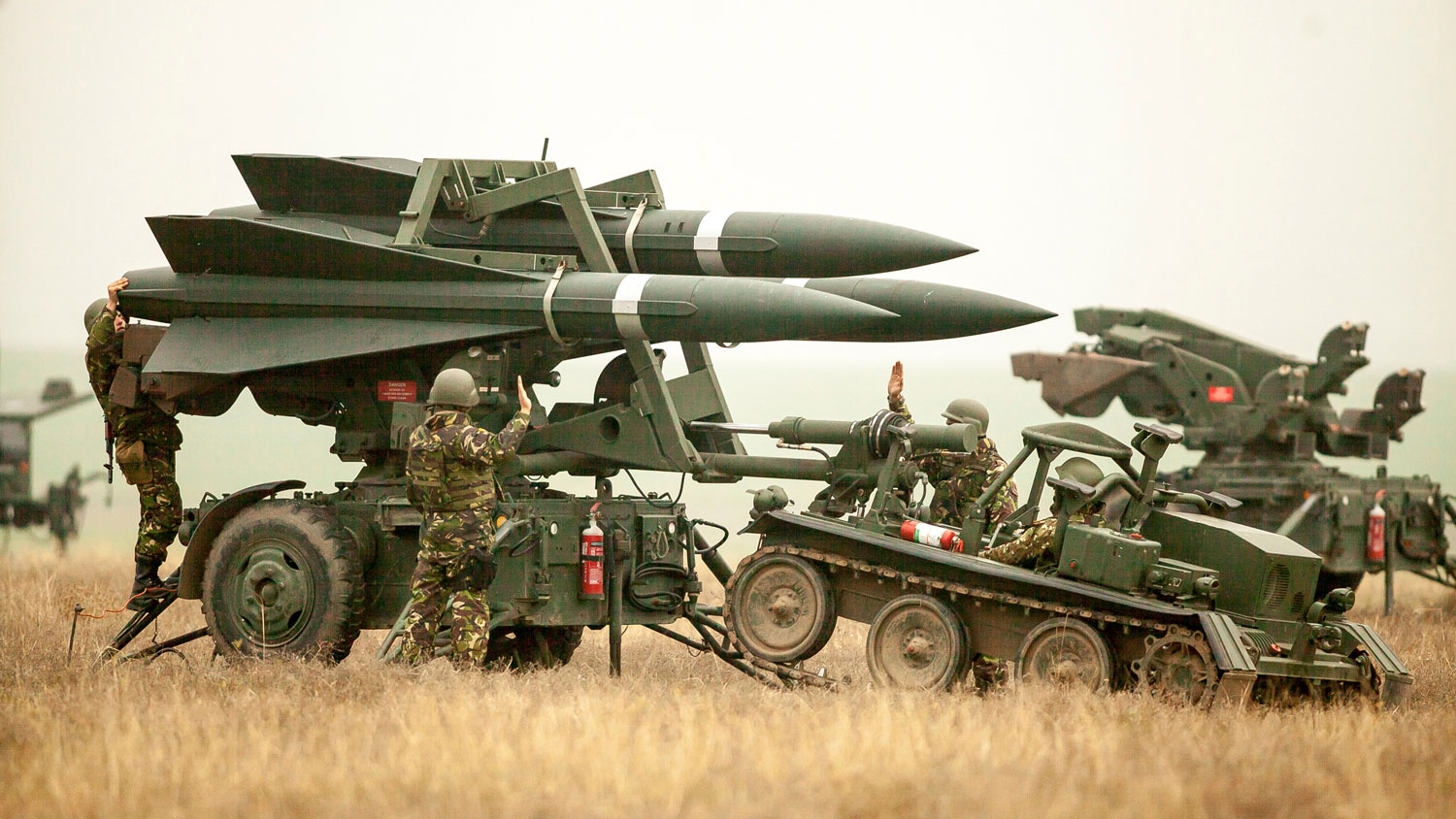 A new Stockholm International Peace Research Institute (SIPRI) fact sheet about "TRENDS IN WORLD MILITARY EXPENDITURE, 2017" which was published in May 2018, explains and shows in detail what is going on globally in the military industry and how much countries spend on armament.
Looking carefully at figures, SIPRI's fact sheet informs us that "World military expenditure is estimated to have reached $1739 billion in 2017, the highest level since the end of the cold war", adding that "total global expenditure rose marginally in 2017, by 1.1 per cent in real terms." Moreover, "Total military spending accounted for 2.2 per cent of global gross domestic product in 2017."
When examining Central and Eastern Europe, Russia could not but be one of the main "players".
The institute notes: "Driven by the perceived threat from Russia felt by many countries in Central Europe, military expenditure in the subregion rose by 12 per cent in 2017. Military spending has now risen for four consecutive years (2014–17) following six consecutive annual decreases between 2008 and 2013."
Air assault training in June 2017, at the Mihail Kogălniceanu Air Base, Romania. The M.K. Air Base has been in use by the U.S. military since 1999. In 2003, it became one of four Romanian military facilities that have been used by U.S. military forces as a staging area for the invasion and ongoing counter-insurgency efforts in Iraq.
An impressive change has been made by Romania, an emerging military power that is looking forward to be recognised as such. And here is the proof: "While Poland was by far the largest military spender in Central Europe in 2017, accounting for 42 per cent of the subregional total, Romania made the largest relative increase: its military expenditure rose by 50 per cent, the highest rate of increase in the world between 2016 and 2017 (see table 6). This sharp rise was due to Romania start­ ing to implement its military procurement, modernization and expansion plan for 2017–26."
Turkey, on the other hand was and remains among the top 15 states worldwide that spend a lot in military vehicles, aircrafts, vessels and other equipment of the kind.
"The 15 countries with the highest military spending in 2017 were the same as those in 2016, but with a few notable changes in their ranking", Turkey included. "These 15 countries accounted for $1396 billion, or 80 per cent, of total global spending.
Six of the 15 made large increases (of more than 30 per cent) in their military spending between 2008 and 2017: China, Turkey, India, Russia, Saudi Arabia and Australia." Turkey spent 1% of the global military expenditure.
A bit about the institute
SIPRI was founded in 1966.
SIPRI's HQs in Solna, outside the capital Stockholm
It is based in the Swedish capital, Stockholm.
SIPRI is an international institute-think tank dedicated to research into conflict, armaments, arms control and disarmament, that provides international policymakers, researchers, mass media and the public with data, analysis and recommendations that are based on open sources…. / IBNA