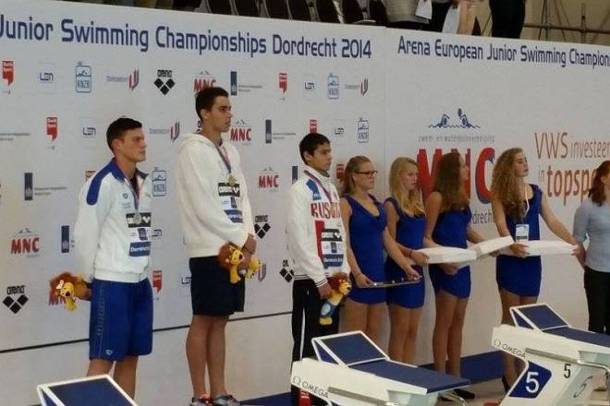 By Spiros Sideris – Athens
The 18 year old Greek champion Apostolos Christou, who had broken the record in the semifinals on Wednesday with a time of 54.5 on Thursday, broke all timers again making a new world record of 54.03 and won the gold medal at the European Aquatics Championships conducted in the Netherlands.
In the final, the 18 year old left as "torpedo" finishing first with a time of 54.03 smashing his own record, which he had done the day before in the semifinal. Apostolos Christou became the first Greek athlete in this European Championship to win a gold medal, while the performance is the seventh best in the world.