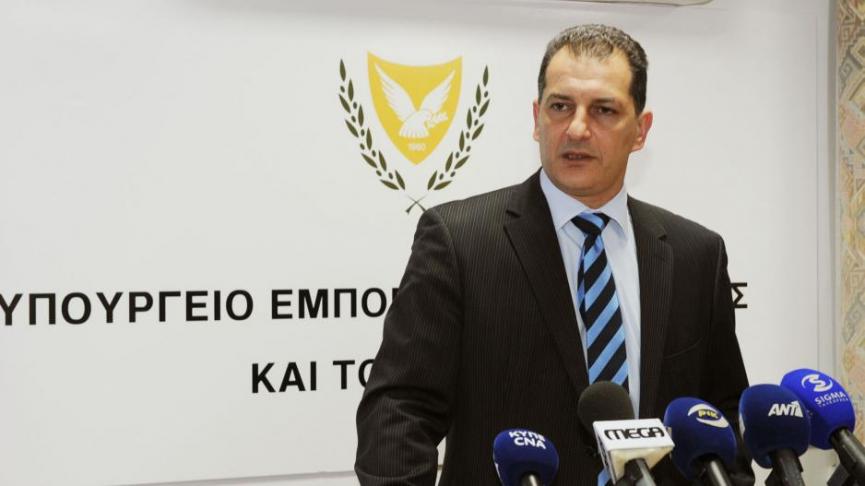 Cyprus has declared 2018 the year that the lost market share in tourism arrivals has been recaptured.
Leading the Cypriot delegation at this year's World Travel Market in London, the Minister of Energy, Commerce, Industry and Tourism Yiorgos Lakkotrypis confirmed that the current year will see arrivals "touching" 4 million.
"Such a number would be considered the stuff of science fiction," he commented, as he admitted that Cyprus had lost its competitiveness in the last decade or so.
The UK market pool accounts for 1/3 of the arrivals, with 1.3 million tourists diagonally crossing the continent to reach the southeasternmost corner of Europe.
"The percentage of UK tourists over the total number of arrivals has decreased, but that is not because we have fewer arrivals from this country – on the contrary; we have increased our share in other markets, and that's how we wanted it, so as not to be relying on one single market," said the Minister.
He also stressed that the positive results of Cypriot tourism in 2018 occurred despite the recovery of competitive markets in the region, such as Turkey, Egypt and Tunisia, which functioned "in full capacity".
However, revenue from tourism, although increased year-on-year, has not been as good as the arrivals. "Our primary goal was to recapture our lost market share. Now, as detailed in the tourism national strategy 2030, we can upgrade our product and attract visitors with a higher spending power," replied Mr Lakkotrypis.
This spending power and the possibility of its weakening has been identified as the biggest concern in the case of a 'no deal' Brexit, as the Minister admitted.
The other two hard Brexit risks discussed in meetings with tour operators and airlines were the possibilities of interruption of flights between the UK and the EU and of problems with granting access to each other's countries. Mr Lakkotrypis dismissed the probability of these developments as "almost inconceivable" or "almost nil"./IBNA