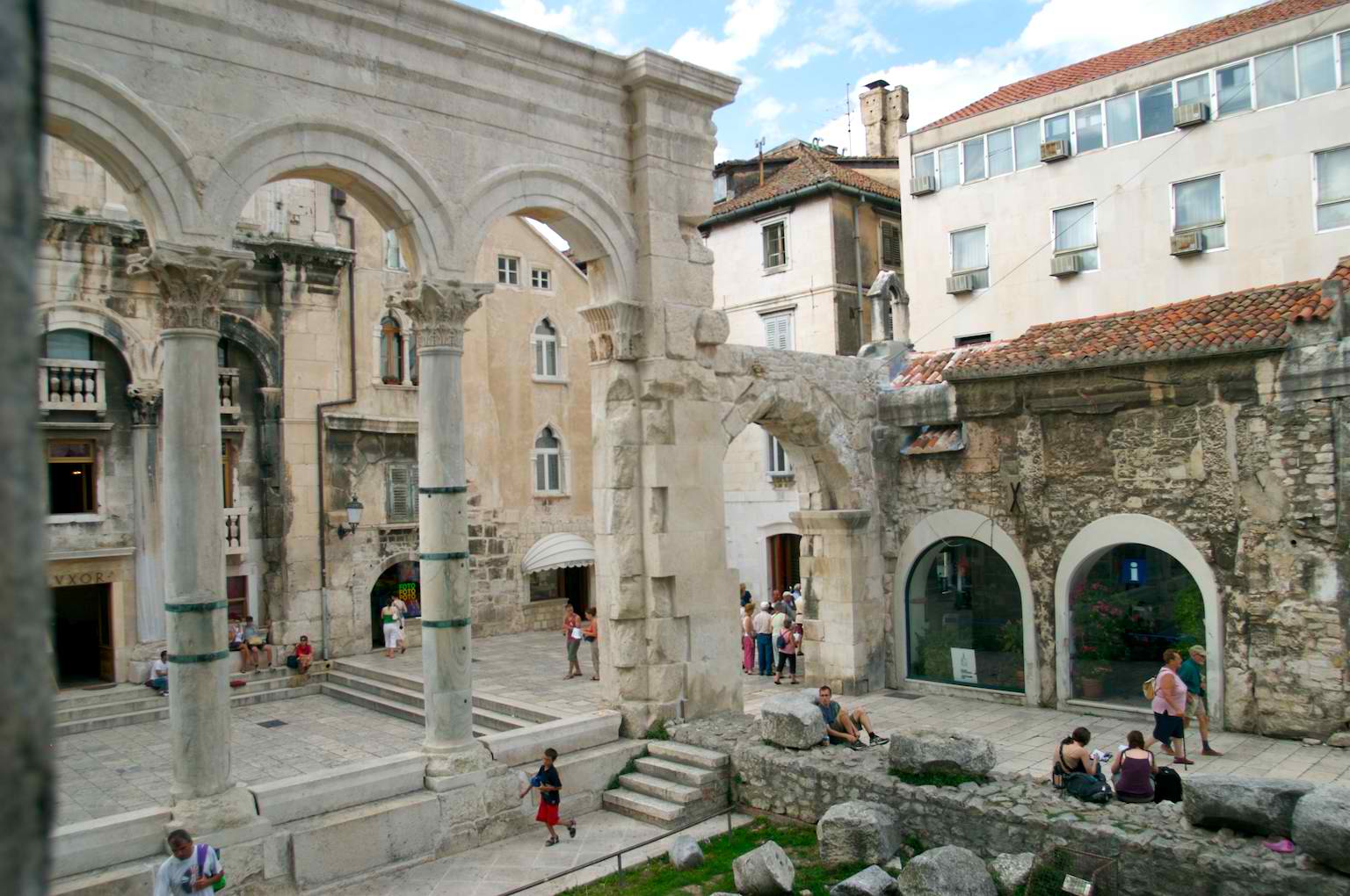 By Natasa Radic – Split
For the ninth year in a row, on the May 6th the Diocletian Palace (photo) in Split is a place for the exhibition of the world of photojournalism – as this is the place where World Press Photo exhibition is being held.
Since there are strict organizational rules, which among other things require that the opening of the exhibition each year has to be in Amsterdam, Split became the second city in the world to host the exhibition of the best photos taken by the media during the year. The organizer of the event is Split Fotoklub and photographer Fedja Klaric said that this exhibition has become a traditional part of the tourist attraction in the second biggest Croatian city..
-A large number of foreign tourists who visit Split in May, regularly ask where they can see the World Press Photo exhibition – Klaric said to us, adding that in the last decade, the exhibition has become inevitable in terms of cultural offerings of the town, but it has also found its place on the photojournalism map of Europe.
Split photographer Valentino Bilić Prcić emphasizes that the task of photojournalism leaves a strong imprint of time in which it was made, and witness the moment in history. This year's winning photo was taken by the photojournalist of the Swedish newspaper "Dagens Nyheter" Paul Hensen, after the Israeli bombardment of Gaza, and the winning pictures shows how family members carry the bodies of the two-year Suhaib and his brother Muhammad to a funeral in a mosque.
Bilic Prcić says that the aim of the exhibition is dealing with the reality, no matter how shocking it was. The contest had 5,666 photographers from all over the world who applied with 103 481 photos. Among them 56 photographers from 33 countries were awarded and 170 photos were exhibited in Split.
This year the exhibition lasts three weeks, which is a week longer than in previous years, to provide the opportunity to as many visitors as possible to have a look at this unique exhibition.