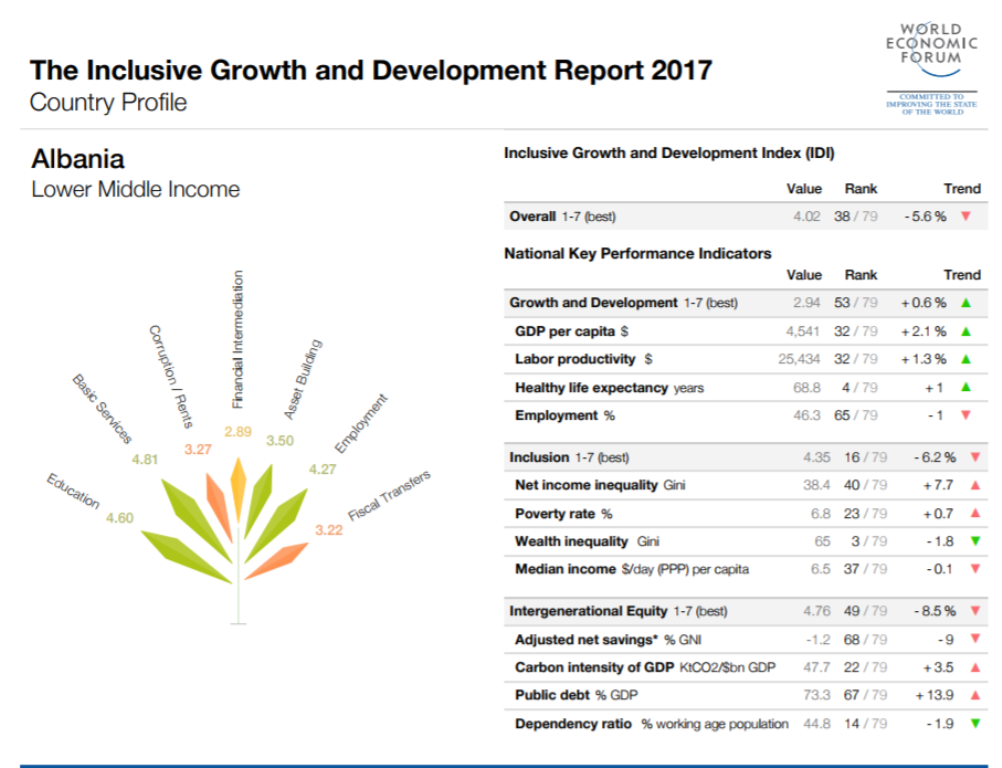 In its latest report dubbed "The inclusive growth and development report" for 2017, World Economic Forum says that net income inequality  has seen an increase of 7.7% in the last five years.
The forum also reports that poverty has been on the rise. According to it, the number of Albanians living in poverty grew by 0.7% and poverty rate is 6.8%. For developing countries, this indicator is calculated as the percentage of population living on less than 3.1 USD a day.
Another decrease is reported in the daily median incomes per capita by 0.1%. The only indicator which has seen an improvement is the wealth inequality, which has decreased by 1.8%.
On the other hand, in the ranking made by the World Forum, Albania finds itself 28th out of 74 countries.
The country has scored 4.08 points, where 1 is the lowest score and 7 is the highest. The best performer of the ranking is Lithuania, while the worst one is Mozambique. /balkaneu.com/