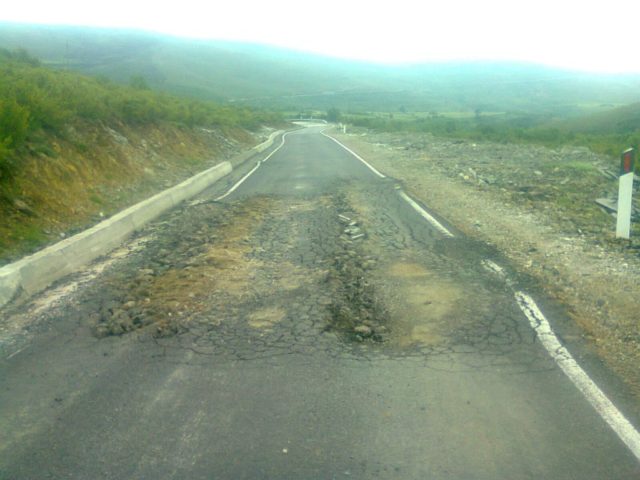 Tirana, 12 August 2016/Independent Balkan News Agency
A strategy drafted for the infrastructure of transport until 2020 by International Financial Corporation, part of the World Bank, stresses that the construction of new roads in Albania has not been quality based.
According to the inspections of the World Bank on the field, the weaknesses that have been pointed out in the quality of works relate to the early failure of the new pavement and several structures. The World Bank has also noticed that different standards of projections have been used in close sections.
It has been noticed that the sign system is weak and contradicting, failing to offer safety. The report also states that no standards have been respected in terms of the lighting system.
The World Bank has completed an evaluation for 3164 km  of roads in March of 2015. The evaluation has taken into account the state of the roads.
The World Bank notes that the increase of expenses for building new roads should have been associated with the increase of funds for their maintenance.
Budget for road maintenance in Albania is around 25-30% of the general budget for roads. For the period 2015-2019, road maintenance has been estimated to have a cost of around 329 million euros. The World Bank claims that the government spends fewer funds than road users pay for their maintenance through taxes on fuel and taxes on their motor vehicles. /balkaneu.com/