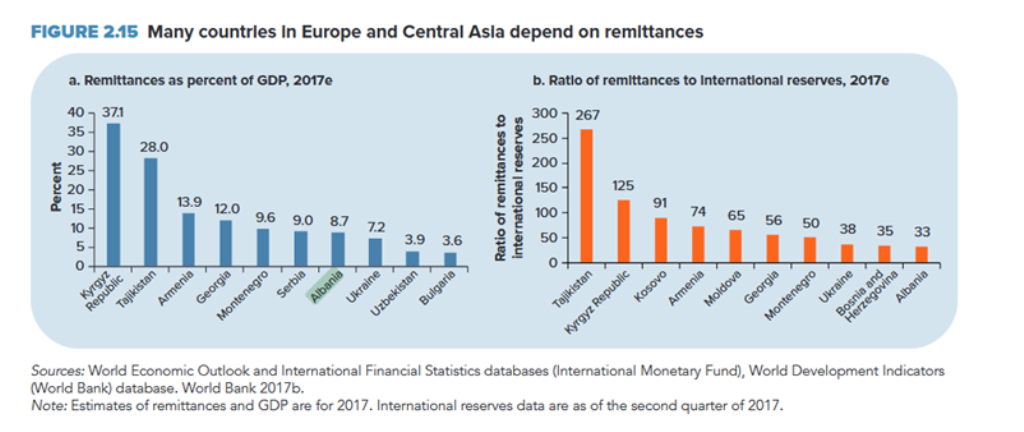 The money that Albanian migrant workers who live and work abroad send to their country, account for 8.7% of the country's Gross Domestic Product.
Such fact was announced by a recent report issued by the World Bank. According to this report, despite the contribution that remittances make in the economy, relying on them in the medium-term and long-term, may be a threat for the macro-economic stability of a country.
This is based on the argument that although remittances have a positive effect in revenues and consumption, they can discourage investments and the creation of new jobs.
"Emigration may also impose challenges", the World Bank report says among others. /balkaneu.com/