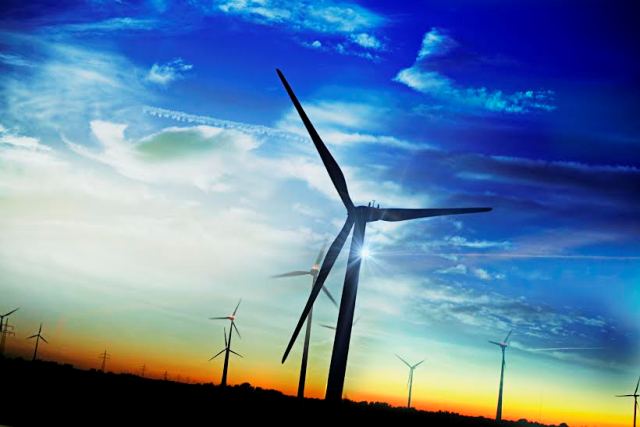 IBNA Special Report
Pristina, January 16, 2015/Independent Balkan News Agency
By Elton Tota
World Bank (WB) is helping Kosovo in achieving European standards as far as creating new energy capacities is concerned and also creating the necessary conditions of developing renewable energy, growth of efficiency in energy consumption and environmental protection.
For this reason, the World Bank has decided to allocate to Kosovo a loan worth 45 million Euros at low interest rates to fund projects which relate to efficient energy and renewable energy.
Head of the World Bank for Western Balkan, Ellen Goldstein said after a meeting held with PM Isa Mustafa in Pristina, that the implementation of an energy strategy focuses on creating renewable energy capacities, growth of efficiency, reform in the distribution sector, mining sector, quality of air in the country and other aspects that relate to the preservation of environment in general.
Goldstein said that different teams of the World Bank are ready to assist the government of Kosovo in order to achieve its objectives in this term in office.
Meanwhile, PM Mustafa said that besides creating new energy capacities, the government of Kosovo is also paying special attention to creatng conditions for renewable energy, increase of efficiency in energy consumption and environment protection.
In this context, PM Isa Mustafa said that the plan to build new generating capacities meets all modern criteria as far as environment protection is concerned.
Besides this, Kosovo's PM, Isa Mustafa also briefed the head of the World Bank on concrete steps taken in the recent years in the domain of energy, including the law on constructions, which provides growth of efficiency in the country regarding to energy consumption.
Meanwhile, experts of European law say that projects in question will help Kosovo in its EU accession path.
Professor of European Law, Llokman Mirtezani told IBNA that environment in Kosovo is highly congested and that such projects will have a significant impact in improving environment in general.
"We must stress that similar projects are also being implemented in EU countries. Cohesion policies or EU structural funds are helping in improving policies for efficient energy solutions. The implementation of these projects in polluted Kosovo is a big achievement", says Mirtezani.
Meanwhile, professor of European Law, Muhamer Pajaziti, told IBNA that the development of policies for energy renewal is very important for the citizens of Kosovo, who live in a polluted environment.
"Renewable energy is that energy which is quickly renewed with the help of natural processes. Sources of renewable energy consist on the sun, wind, water, geo-thermal energy or biomasses. The advantages of these sources relate to the fact that they are unlimited and their use doesn't pollute environment. This is very important for Kosovo, which is aspiring to achieve European standards in order to join the European family as soon as possible", says Pajaziti.
According to him, environment protection, reduction of carbon dioxide through these policies are objectives that are also promoted in European countries through "Europe 2020" strategies.
He says that in the future, Kosovo must take the model of the European Union as far as programs and strategies of education, health and other domains are concerned. /ibna/