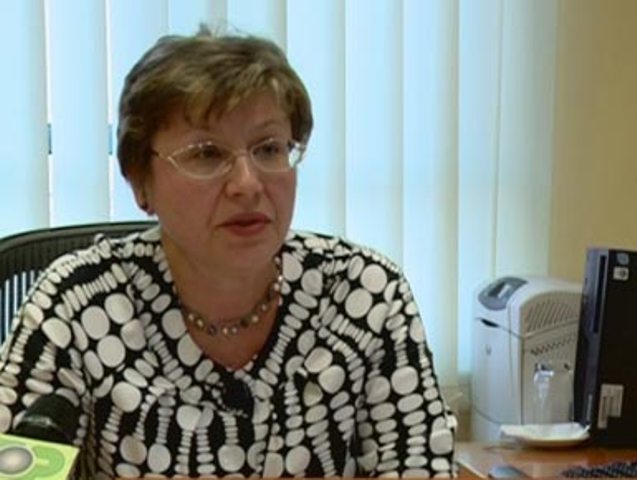 Tirana, July 11, 2013
Upon the completion of her 3 year term in office in Albania, the head of the World Bank in Tirana, Kseniiya Lvovski presented an analysis of the economic situation in Albania, where she said that, "2013 a difficult economic year for Albania and the Balkan. Bad debt has reached high levels".
During a press conference delivered today, Lvovsky said that "the World Bank measures its fiscal performance with the fiscal growth ending on June 30. This was a difficult year for the economy of the country and the region and the effects of the crisis and recession have been felt like never before".
"Numerous problems in the energy sector have deteriorated the fiscal and economic pressure. The assessment should be seen in the context of the entire region. This has been a double recession for 2013. Albania has performed better than the other neighboring countries", said she.
"Albanian's economic growth has been slow, but it has performed better than other neighboring countries. Our partnership with Albania has seen a number of achievements. Albanian authorities have approved a number of acts which have affected the financial sector, such as the changes made in the code of civil procedure", said Lvovsky.
The head of the World Bank mentioned three domains which the new government must focus on in order to enable a European Albania. "First of all, it's important to increase credibility on public institutions. This includes transparency, independence of institutions and the rule of law. It's very important for Albania to have a professional administration, away from political influences. The preservation of professionals will be a test for the new government in order to enable the integration of the country in the European Union. Second, there's a need to accelerate structural reforms. This is very important at a time when Europe has been affected by the crisis. It would be best to continue with the reforms and their implementation for social assistance, inspections and accounting procedures. In several domains, reforms must expand and one of the sectors is the energy sector and that of local government. Thirdly, fiscal consolidation and outstanding payments. It's very important to pay all the invoices issued by the private sector and although the new government is very ambitious, it doesn't have much room for new investments. Therefore, there must be a program to gradually improve the fiscal system", said Kseniya Lvovsky. /ibna/