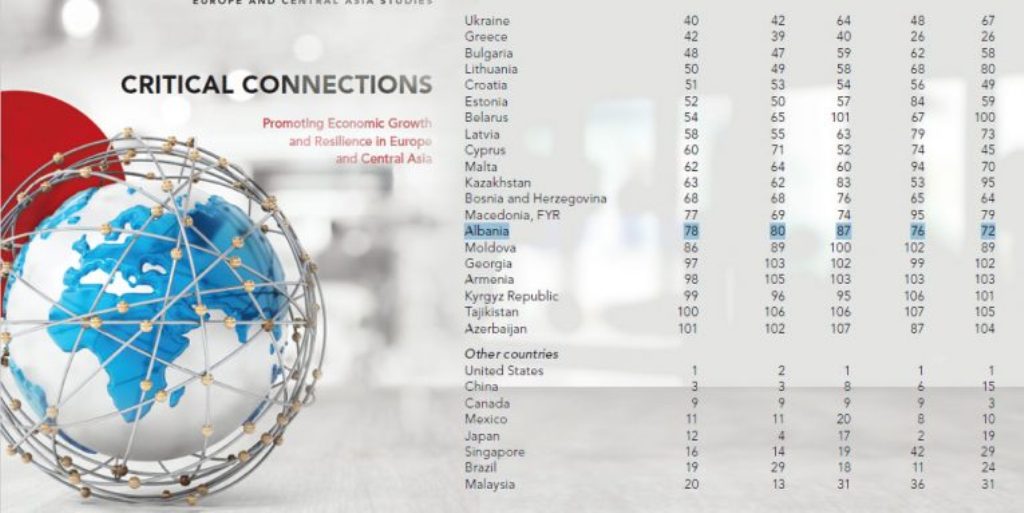 The World Bank has published a reported today dubbed "Critical Connections: Promoting Economic Growth and Resilience in Europe and Central Asia". The report analyzes the impact  of different types of international connections through trade, investment, migration, communication and transport on economic development.
The report also aims to encourage policy makers to maximize the economic benefits of these connections in Europe and Central Asia.
"These connections enable companies to become more productive by transferring their know-how and technology", says the latest report issued by the World Bank.
In the general index, Albania ranks 78th in the world and last among the countries of the region. The domain in which Albania has the poorest performance relates to direct foreign investments.
Meanwhile, the domain in which the country has the best performance is Information and Communication technology and airlines. /ibna/