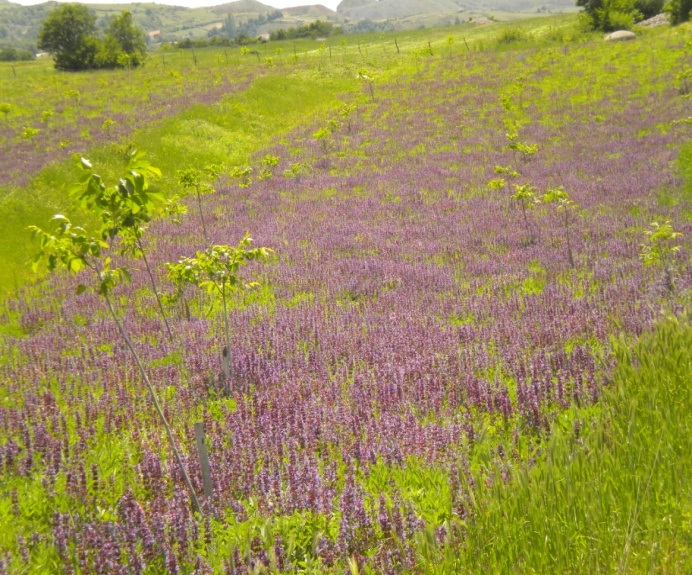 Tirana, 9 April 2013
A new World Bank book on the impacts of climate change on agriculture in the Europe and Central Asia region indicates that projected changes in temperature and precipitation in Albania are expected to increase the vulnerability of the country's agriculture sector and rural populations if no action is taken.
The book, Looking Beyond the Horizon: How Climate Change Impacts and Adaptation Responses Will Reshape Agriculture in Eastern Europe and Central Asia, offers new insights and adaptation options for the agricultural sector in Albania, the Former Yugoslav Republic (FYR) of Macedonia, Moldova, and Uzbekistan.
According to the book, temperatures in Albania are expected to increase by as much as 1.5o Celsius by 2050 – well above the increase of less than 0.5 o C observed in the country over the last 50 years. Additionally, changes in annual precipitation could potentially increase the frequency and magnitude of flooding in the country, with rainfall events expected to be larger and less frequent in the coming decades.
Building on these projections, this book offers impact assessments of climate change on agricultural production in four agro-ecological zones (AEZs) in the country. Medium-impact climate modeling scenarios in this book indicate that projected shifts in crop yields in the country will vary by AEZ and crop. Grape production in all of the zones are predicted to be severely impacted – declining by as much at 21 percent in some areas. Winter wheat production, however, is projected to improve throughout the country – as climate change will likely result in an extended growing season, more moderate temperatures in the fall and winter, and greater precipitation and water availability during the growing season.
In order to both offset the negative impacts of these projected scenarios and capitalize on the potential opportunities created by climate change, this book offers a menu of adaptation options tailored to provide specific guidance on how Albania can reduce the vulnerability of its agriculture sector to climate change.
"Farmers are already confronting the impacts of climate change and their livelihoods depend on their ability to match their own efforts to respond to these effects with help from their governments and the private sector," said William Sutton, an author of the book and a Lead Agriculture Economist at the World Bank.
"This is about adaption to climate change to minimize the more damaging effects," said JitendraSrivastava, co-author of the book and agriculture specialist consultant to the World Bank. "Given the resources and information, farmers can take advantage of longer growing cycles, and plant more resilient crops so they can be confident they can still earn a living."
"We believe it is urgent and central to understand the scope of climate change, its impacts on agriculture, and the possible responses in this region. This study aims to address these concerns by building awareness about climate change in our client countries and to work with them to offer practical climate smart solutions," said Dina Umali-Deininger, Agriculture and Rural Development Sector Manager in the World Bank's Europe and Central Asia Region. /ibna/