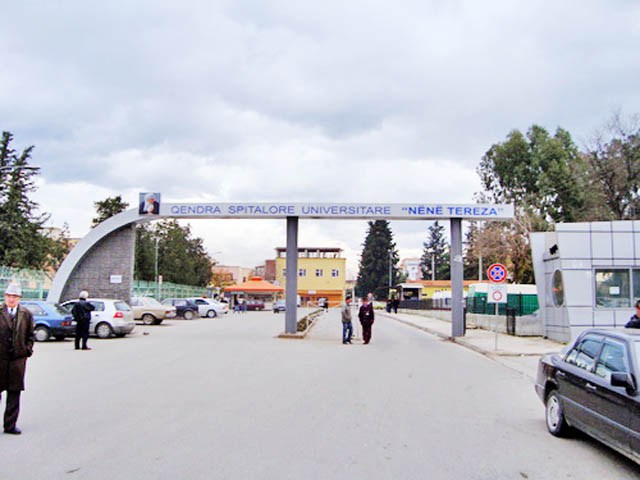 Tirana, March 2, 2015/Independent Balkan News Agency
The World Bank Group's Board of Executive Directors approved Euro 32.1 million in IBRD financing for the Health System Improvement Project in Albania. The total project cost is Euro 36.1 million, with the remainder co-financed by the Government of Albania. The project will support improving the efficiency of care in selected hospitals in Albania, improving the management of information in the health system, and increasing financial access to health services.
"The health sector reforms are complex, and there is still a large unfinished agenda," said Tahseen Sayed, World Bank Country Manager for Albania. "Government has shown strong commitment to undertaking reforms in several key areas, including improving health financing systems and hospital services, pharmaceutical reforms, and expanding social health insurance. The new project will support the health sector reform agenda with the aim to improve access and efficiency of health care services."
The project builds on the World Bank's past engagement in the health sector. The project activities will support reforming the hospital sector, improving monitoring and management of service quality and efficiency through the establishment of a health management information system, and reforming the health financing system, including assessing options to expand insurance coverage within the available fiscal space.
"The main beneficiaries of the project include the overall population of Albania, who will benefit from improvements in the efficiency of hospital care services," said Lorena Kostallari, World Bank Senior Operations Office and Project Leader. "By the end of the project life, it is expected to have a decrease in the total number of acute care beds by 800 beds in selected district hospitals, according to the Hospital Master Plan. As a result of pharmaceutical reform, a reduction by 25 percent in average prices for the 10 most common prescription medicines and the 10 most expensive hospital medicines is foreseen, which will positively influence on the financial protection from health expenditures. The project will enable an increase of health insurance coverage of up to 65 percent for the poor."
Moreover, specific population groups, including those with priority chronic diseases, will benefit from improved primary care and reduced co-payments for essential, low-cost medicines. This will reduce out-of-pocket payment expenditures. Health sector stakeholders will benefit from capacity-building as well – around 700 staff in public health institutions, including the University Hospital Center of Tirana (QSUT) and regional hospitals, will benefit from training and capacity-building activities.
Key health system performance indicators in Albania are mixed. While health outcomes are relatively strong by regional standards, quality of care is a significant concern. The sector suffers from inefficiencies and inequities. Out-of-pocket payments of patients accounts for more than half of total expenditures on health.  With only half of the poor covered by social health insurance, increased health spending has pushed more households into poverty. Unofficial payments remain common, particularly in public hospitals.
Since Albania joined the World Bank in 1991, a total of 84 projects comprising over US$2.1 billion of IDA credits and grants and IBRD loans have been provided to the country. /ibna/