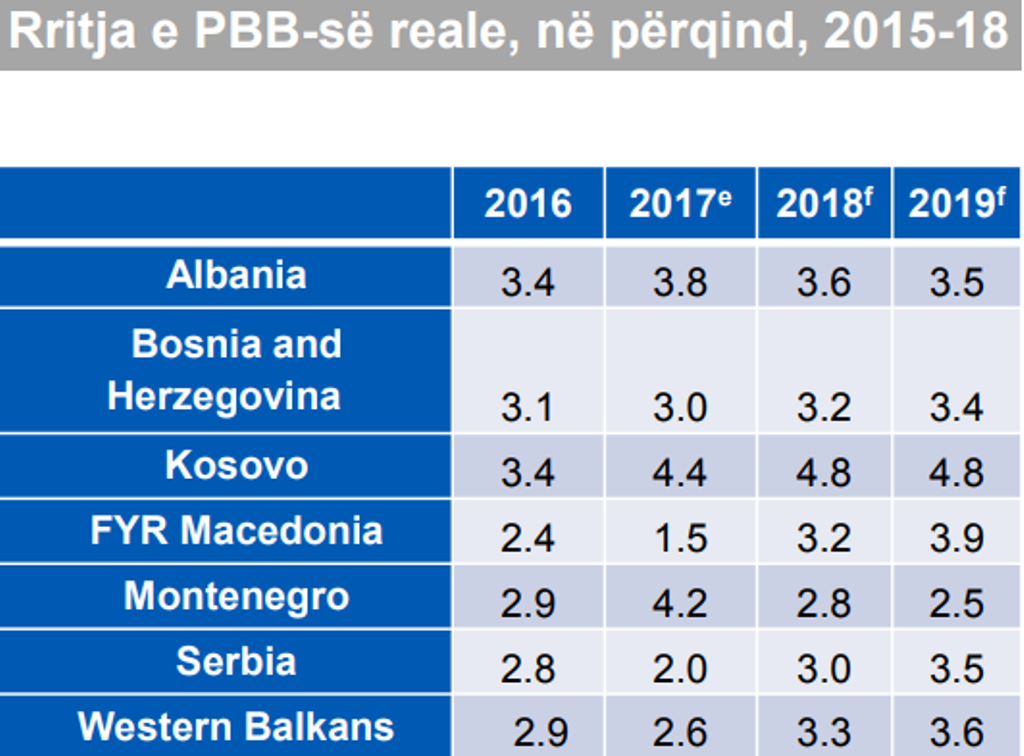 Albania's economic growth will slow down, while direct foreign investments in its territory will fall.
This was the confirmation made by the World Bank in its latest report on the perspective of the countries of Western Balkans.
According to the World Bank, Albania's economic growth for 2017 will be 3.8%, to slow down at 3.6% in 2018 and 3.5% in 2019.
"Economic growth depends on economic stability and the improvement of the business climate, the increase of the efficiency of courts, the management of public investments and the reform in the energy sector. The post electoral period will be an excellent opportunity to advance with these agendas, which must be driven by the efforts to reduce poverty", the World Bank report says.
Furthermore, regional economic growth is expected to be 2.6% in 2017, while the number of jobs created until June this year was 230 thousand./balkaneu.com/