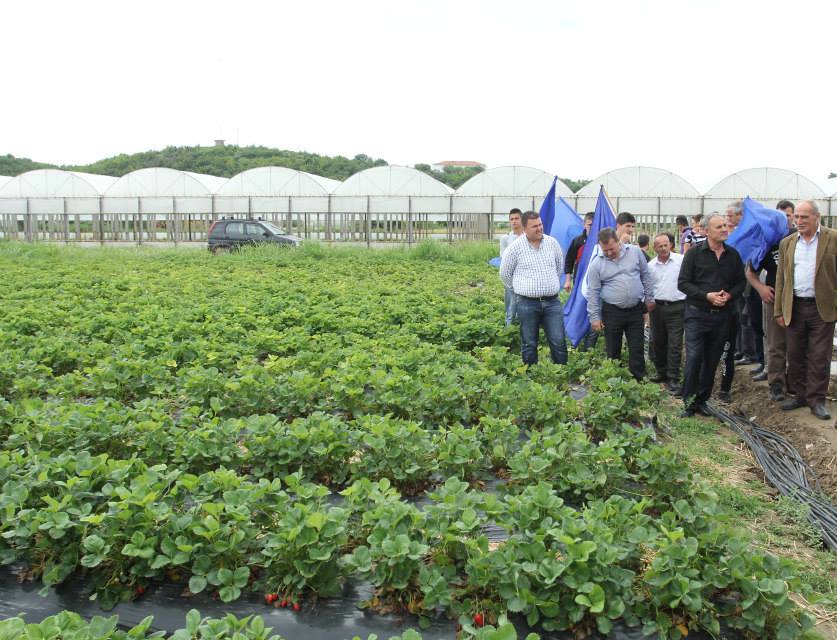 Tirana, July 9, 2014/Independent Balkan News Agency
World Bank provides euro 7.3 million to support sustainable land management and community benefits in rural areas
The World Bank Group's Board of Executive Directors today approved Euro 7.3 million in IBRD financing for the Environmental Services Project in Albania, which will benefit farmers, forest associations, groups, and individuals in 310 rural communes and 2,980 villages across the country.
The total project cost is Euro 16.8 million, co-financed by a Trust Fund of Euro 7.3 million from the Swedish Government and a Trust Fund of Euro 2.2 million from the Global Environmental Facility (GEF).
The project development objective is to support sustainable land management and increase communities' incomes in erosion-prone rural upland areas. It seeks to open avenues for alternative livelihoods, and will contribute to sustainable utilization of wood and pasture products.
"Reducing rural poverty and sustaining natural resources, especially forest resources, is an important Government priority. The Albanian forestry sector holds great potential to support national economic growth, rural employment, and environment preservation," said Tahseen Sayed, World Bank Country Manager for Albania.
Project interventions will promote the financial, economic, and institutional sustainability of land use and natural resources management. It will also help build capacities of Albanian farmers, community organizations, and central and local government institutions to efficiently use EU funding. Equal opportunities will be created for women and vulnerable groups to participate in environmental services.
The Project will also contribute to the conservation of water resources and sustainability of water resources management by reducing the sedimentation in rivers and dams from land degradation. It is expected that more than one million will benefit indirectly through improved availability and quality of water and reduced flooding
"The project builds on the experience gained in previous World Bank financed projects that supported environmental protection, community forest management, and carbon sequestration," said Drita Dade, World Bank Senior Specialist for Natural Resource Management and Project Leader. "Its innovative features include the establishment of a forest management information system, and introduction of a competitive grants scheme to improve land use management and provide alternate livelihood opportunities to communities."
Since Albania joined the World Bank in 1992, a total of 82 projects comprising over US$1.8 billion of IDA credits and grants and IBRD loans have been provided to the country. /ibna/