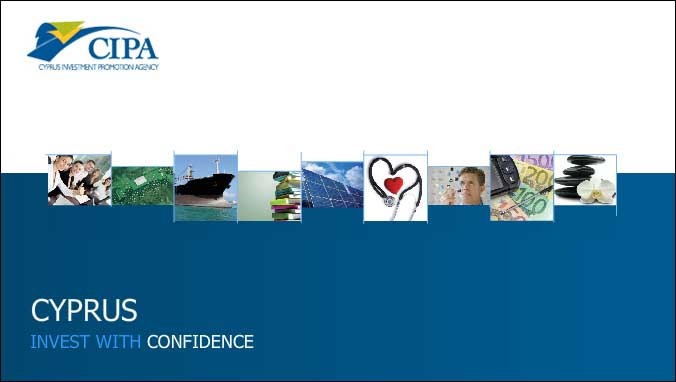 By Thanasis Gavos – London
The Cyprus government and the island's agencies are working overtime to come up with a credible and sustainable plan for the economic recovery. Their efforts are not restricted to drawing on the expertise of great minds on the island.
During the week the Director General of the Cyprus Investment Promotion Agency (CIPA) Charis Papacharalambous visited London to present the opportunities that are arising for people who want to get involved in a new economic landscape; and also to hear suggestions by experts of Cypriot origin living in the UK, as well as Britons with personal and business interests in the island.
The focus was given to the obvious sectors such as tourism and shipping, but also to parts of the economy with plenty of room for further development such as infrastructure as well as high-tech products and services. The latter came about through interaction with businessmen attending the event.
Then of course attention turned to energy, where the next drilling for the gas reserves detected in Cyprus's Exclusive Economic Zone (in June-July) is expected to confirm the game-changing advantage Nicosia is about to obtain.
As Mr Papacharalambous told IBNA, "the safest bet is most probably the energy sector as we know that the natural gas is there, although we need the confirmatory drilling."
The CIPA Director General added that the government plans to put emphasis in a number of sectors, but not too big a number: "We don't want to lose count of our development programmes. We need to pick the sectors where Cyprus holds competitive advantages. We are talking about 4 or 5 sectors."
In terms of the energy prospects Mr Papacharalambous, a straightforward talking smooth technocrat, reminded of the need for Cyprus to keep its feet on the ground – no delays but also no overenthusiasm. For instance, before Cyprus gets overexcited and overdependent on a future dividend, it needs to tap what it has in abundance, renewable energy sources.
As for growth guarantees there's no such thing in Mr Papacharalambous's mind: "What we need to do is be realistic and speak the truth in order to be credible. There are no guarantees; if you want guarantees go buy a toaster."