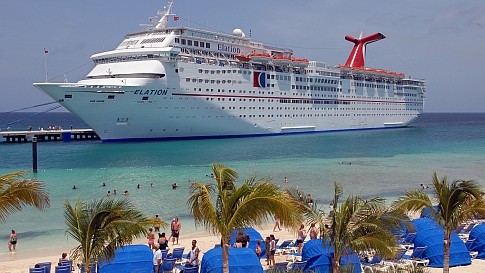 By Maja Tuljkovic – Sarajevo
Due to the economic crisis, more and more young people in B&H seriously consider the employment on large ships, the so-called cruiser ships. The starting salary is from 1.000 dollars, food and accommodation are covered. These are the reasons for which young people go to work up to 15 hours a day, seven days a week.
Many agencies, which conduct interviewing of candidates, confirm that the interest for these jobs is increasing. Many people from B&H go to Croatia and Slovenia on job interviews, but due to the large number of applications, the testing and interviewing of candidates from now on will take place in Sarajevo. There are many job vacancies for positions of hairdresser, masseurs, beauticians, doctors, receptionist, fitness trainers, etc. There are offers to work for large companies such as "Carnival Cruise Line", "Royal Caribbean Cruises", "Costa Cruise Line, "Holland America Line", "Crystal Cruises". Apart from specific qualifications for the job vacancy, candidates should not be under 21 years old and should speak English. The advantage of working on ships is that the employee has no expenses, because the company pays for food and accommodation. Also, the salary varies on the work that the employee's performance. The salary increases if the employee works well. The only disadvantage is the initial cost that the employees pay themselves, consisting of the travel expenses to the working places, visa and medical examination. The probation time on the ship is three months, and those who meet the criteria, may get a contract extension several times by the end of the initial one of six months.
The exact number of youth who have to leave the country due to the destructive and devastating policy of the government is not specified. However, according to some estimates, last year at least five hundred B&H people, between 21 and 35 years old went to work on cruisers. Also, many of those who have few university degrees and who speak several foreign languages applied for job positions such as cooks or maids on cruisers. 15 candidates apply daily for these jobs and this data confirms that the interest for the job is huge. Unfortunately, all of them can not be satisfied, because only 100 new employees can be hired annually.
Married couples often apply to work on cruisers as well, and there are a lot of cases that some of them decide to say "I do" on cruise where they worked. Some of the countries that are visited by our citizens have received Bosnians sons in law. Many employees from B&H have married girls from exotic countries such as Hawaii, Cuba and Thailand.