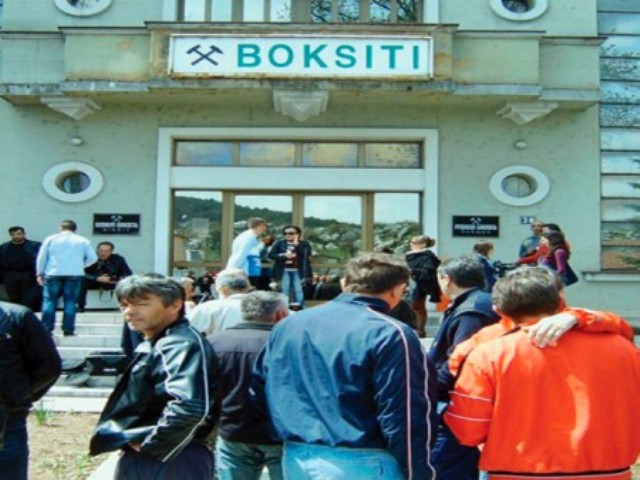 Podgorica, November 25, 2013
Workers in the mine of bauxite have declared today that on Tuesday they will block the mine by demanding for their return to work. Due to the mine declaring bankruptcy last week, these workers have been made redundant.
The representative of the workers, Ilija Gjillas has said that in the meeting with the interim administrator of the mine, Velko Rakocevic, a request was handed in for the employment of the 310 workers.
The latter said that he respects the legal procedure and that such decision is not within his powers.
Gjilas said that demands have also been addressed to the Ministry of Economy and other competent authorities, from which they expect help in overcoming this situation in the mine of bauxite, the workers of which haven't been paid for 13 months. /ibna/