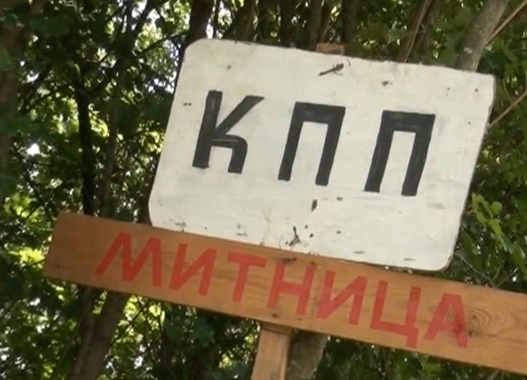 By Clive Leviev-Sawyer of the Sofia Globe
A symbolic start has been made to work on a three million leva (about 1.5 million euro) upgrade of a road to a planned new border checkpoint between Bulgaria and Serbia near the Bulgarian town of Belogradchik.
The four km road through the Bulgarian villages of Archar, Dimovo and Salash will be an important transport link for the Dimovo and Belgradchik municipalities, starting from Vidin and reaching the border with Serbia.
An inauguration ceremony for the road upgrade project was carried out on July 19 during the traditional annual Kada Boaz festival which for years has brought together Bulgarians and Serbians living close together in the border region.
Expectations are that the road will be ready by the end of 2014. Funding is coming from the regional growth and sustainable development investment programme.
The first step towards a new Bulgaria-Serbia border crossing at the Salash – Novo Korito point was taken in 2007 through an agreement between Bulgaria and Serbia, and in May 2009 Bulgaria's cabinet approved an intergovernmental agreement on the construction of the border point.
The project was revived in 2013 at a meeting between the presiding officers of the Bulgarian and Serbian parliaments, attended by Serbia's then-prime minister Ivica Dacic and regional minister Igor Mirovich.