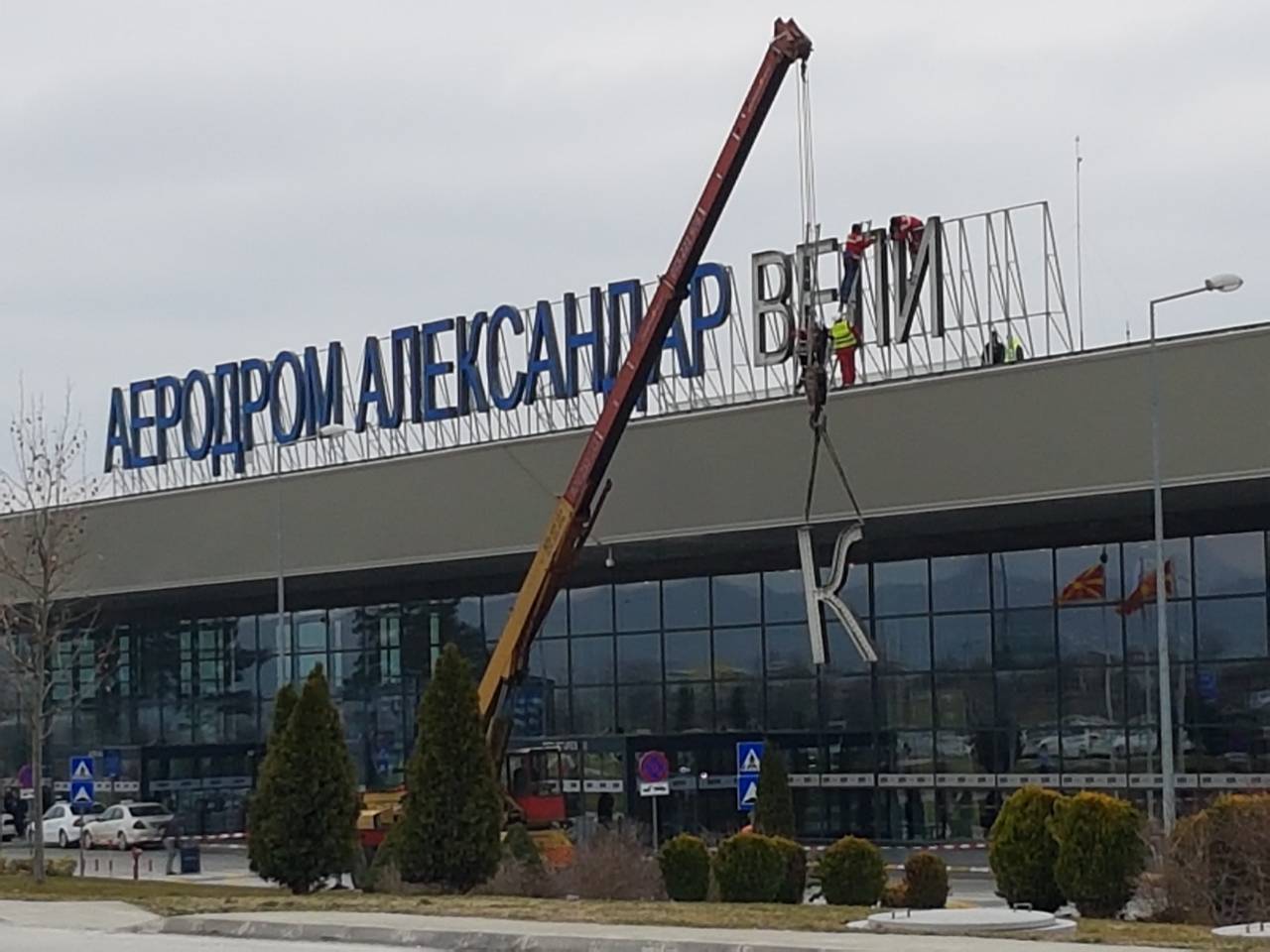 Work has began on Saturday morning on the removal of the letters "Alexander the Great" from the sign of the recently renamed "Skopje Airport" following a recent decision by the Government in Skopje.
With the help of a crane, one by one the letters of the name "Alexander the Great" are being removed.
Skopje Airport was named "Alexander the Great Airport" in December 2006, after a decision by the then government of Nikola Gruevski.
On the previous days, work began on the removal of signs along fYROMacedonia's national motorway that leads to the border with Greece, which was referred to as "Alexander the Macedon" motorway.
The Cabinet of fYROMacedonia decided on 6 February to rename the country's motorway, from "Alexandros the Macedon" to friendship motorway, and Skopje's airport from "Alexander the Great International Airport" to "Skopje International Airport"./IBNA