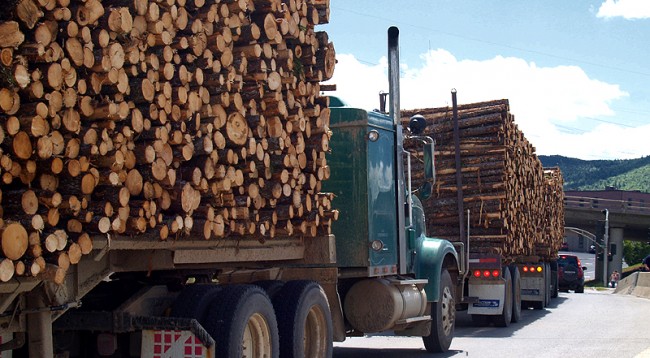 Tirana, 7 October 2015/Independent Balkan News Agency
The Albanian government has decided to stop wood cutting for a period of ten years.
The bill drafted by the Ministry of Environment is expected to take effect on 1 January 2016 and it includes special measures to encourage the import of wood in order to deter wood cutting in Albania.
Minister of Environment, Lefter Koka gave IBNA details on this bill which is expected to be sent to parliament for approval.
"The bill consists of two very important things. On one hand, we will ask for a 10 year long moratorium to stop wood cutting for gaining purposes and on the other hand, forests will be 100% under local government management".
Throughout the country, there are over 300 thousand households that use wood for heating in the winter. From now on, these people will only be able to purchase this product through local government, which will be responsible for the management of woods.
The local government will manage all forests and will determine the areas where cutting will be allowed.
On the other hand, the import of wood will be stimulated by tax cuts, in order for consumers and subjects to meet their needs.
Destruction of forests is a negative phenomenon which continues for nearly three decades in Albania. Woods have been cut without following any criterion and planting has been very low.
Meanwhile, there are hundreds of mineral companies which have exploited forests, by causing an economic and environmental damage.
There are around 400 mines or power plants that have signed agreements with the ministry of Environment, after being issued with a permit years ago. Also, they have not met their legal obligation to plant again in that area which has been damaged by them. /ibna/