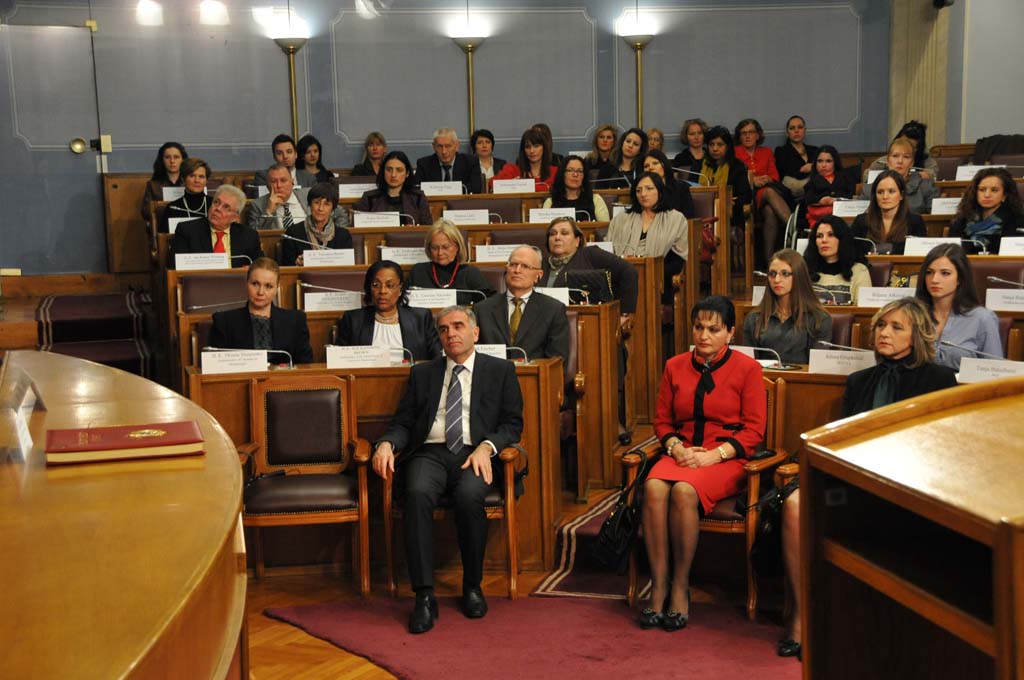 By Adnan Prekic – Podgorica
Just before the 8th of March, the International Women's Day, the Montenegrin Parliament held a session of "Women's Parliament". In the parliamentary seats were women who have some of the most responsible positions in the state, ambassadors and activists for women's rights. The session of the Women's Parliament concluded that Montenegro has done lot on completing the legal framework that guarantees equal chances and opportunities for both sexes. However, despite good laws, in practice there is a traditional understanding of the position and role of women in family and society. Although Montenegro's election law requires all political parties electoral lists to be comprised of at least 1/3 of women, the number of women MPs is below 20%. More specifically, only 16% of the MPs in the Parliament of Montenegro are women, which is the lowest in Europe. This situation was briefly changed on the Women's Parliament session.
Montenegro is still dominated by the traditional view of the role of women. This outlook expects  women to devote themselves to their families, raise children, and only in exceptional cases, pursuit a business career. Regarding the legal framework, a lot of progress has been done. In parliament there is a special committee to deal with issues of gender equality. President of the Board, Nada Drobnjak, says that in recent years important activities in the field of combating violence against women have been carried out. Women are encouraged to participate in public and political life, women's entrepreneurship has similarly been encouraged, improving the status of rural women. When mentioning March 8, the first thought that springs to mind is the tons of flowers that women receive this day, but so many women have forgotten the original reasons and values ​​the celebration of this day represents, said Drobnjak.
Examples of the unequal position of women in Montenegrin society are common. In addition to unequal representation in parliament and government, there are not enough women on the other places where key decisions are made. Statistics show that women are still victims of sexual and domestic violence. A particular problem is economic inequality. Women in Montenegro on average receive lower wages than men and often face discrimination in the workplace.
In the history of the Montenegrin state, a traditionalist role was always intended for women. The system of patriarchy that existed in Montenegro provided that women should only care about housework, children and families. The participation of women in  politics in Montenegro was one of the last in Europe. The first public appearance of women in politics took place on December of 1943. Women gathered in the Communist and during the Second World War held the first congress of women's organizations within the Communist Party of Montenegro.