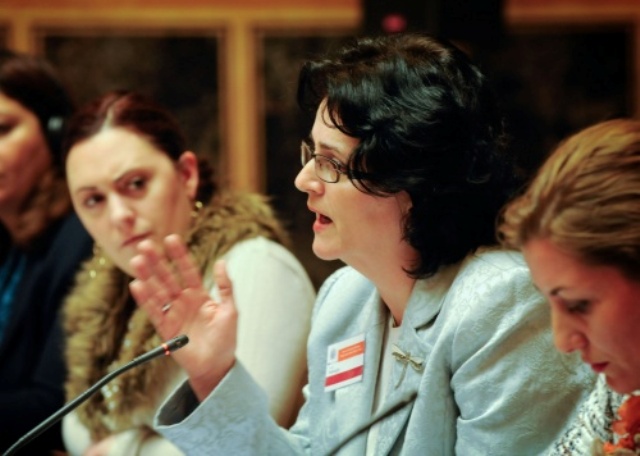 Pristina, June 4, 2013
The Group of Women MPs in the Parliament of Kosovo has reacted against the sexist language being used by an imam in the speeches that he delivers in mosques. They have also said that this language is denigrating. For this, they have demanded from the Muslim Community to distance itself from the language that  he uses.
"The Group of Women MPs demands from the Islamic Community of Kosovo to publicly distance itself from the language used by imam Irfan Salihu and to publicly explain as to whether he was appointed by this Community", states the press release.
Women MPs have added that this discourse is leading to social inequalities and is preventing the country to make steps forward. "This discourse is not based on neither universal values that man has created, or on the values of Islamic religion. This is an unacceptable language not only for women, but for every human being. This denigrating language aims to poison the minds of believers with unacceptable ideas even for the most fanatic societies; to denigrate the figure of the woman, mother, girl and to give way to submission and social inequalities", states the release.
Meanwhile, other actors of society have also been asked to react. "Women MPs demand all actors of society and institutions of Kosovo to condemn the denigrating language against women coming from religious leaders, who misuse freedom of speech within religious institutions", have added in their letter women MPs.
A few days ago, media made public a video where imam Irfan Salihu was talking about morals, by calling Albanian women and girls as immoral. /ibna/