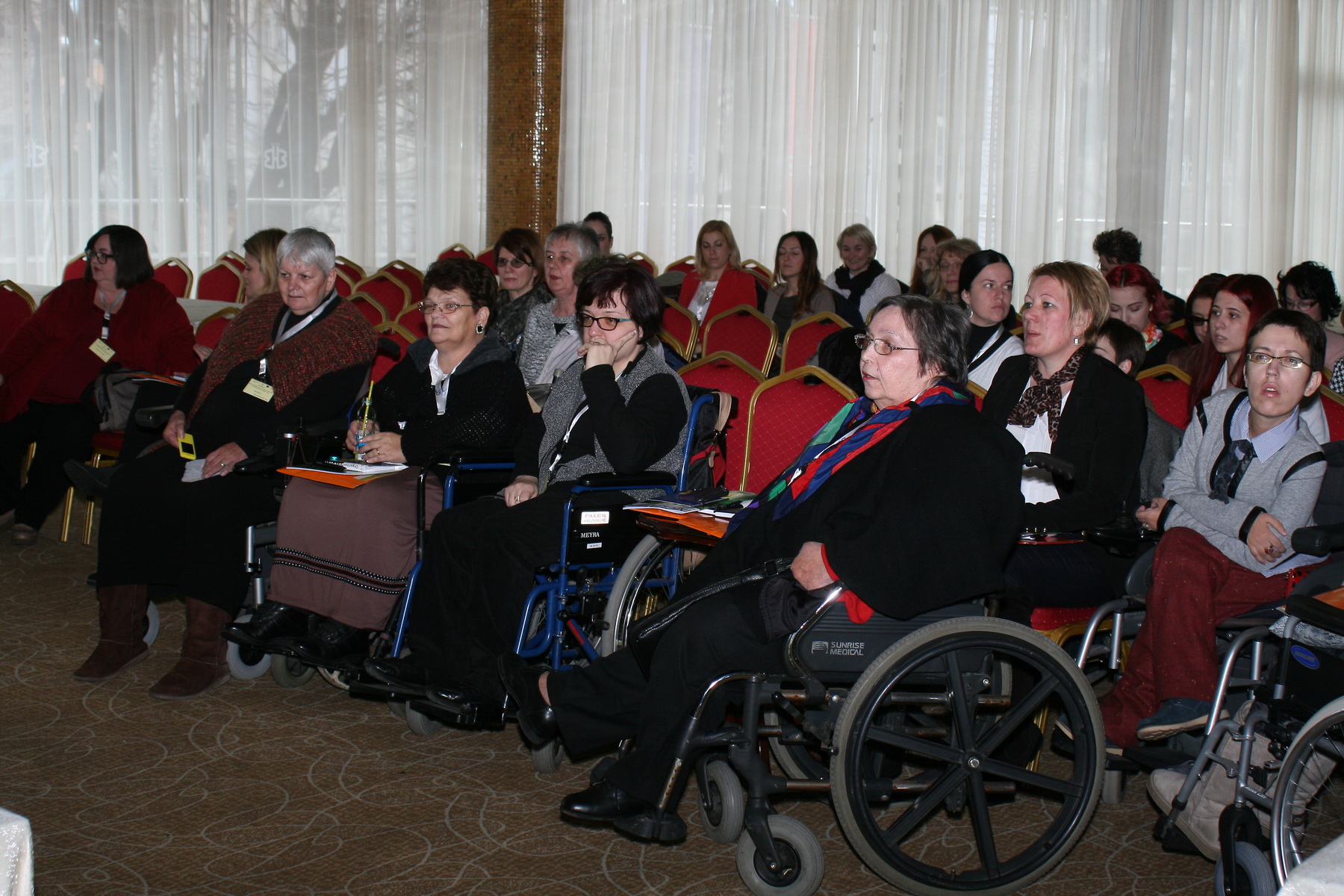 Banja Luka, March 6, 2015/ Independent Balkan News Agency
By Mladen Dragojlovic
Humanitarian organization "Partner" organised Friday in Banja Luka the first BiH conference of women with disability, in order to point out that this category of citizens is discriminated in BiH society.
"Partner" representative on conference, Olivera Mastikosa, said the purpose of this event was to indicate that women with disability in BiH society are discriminated in two ways: as a woman and as a person with disability.
"The second aim of the conference is to encourage and strengthen the dialog and cooperation between key agents of changes like Women with disability network, Women network BiH, other women organisations, relevant institutions, Gender centres and activists", said Mastikosa.
Woman with disability held two workshops in the last two years and the common conclusion is that, in relation with other women organisations, the organisations of women with disability are not accepted in same manner. Also, they are not respected as equal and, in most cases, they are treated like users of various services.
As it was said on the conference, it is very important to strengthen the cooperation between Women with disability network BiH with other women organisations, in order to create a strong movement which is in service of all women in BiH. Also, Network will cooperate with Gender centres in RS and F BiH governments, as institutions which are responsible for questions of gender equality.
Expected results of the conference are the creation of empowered women with disability who understand the importance of self-representation, the recognition of this category of women as an important power of future activists in women movement in BiH, as well as the recognition of this category as a specific group in society.
The conference was organised in cooperation with TACSO project in BiH (Technical Assistance to Civil Society Organizations in BiH), which is supported by the EU. TACSO Resident advisor in BiH, Slavica Draskovic said for IBNA that this organisation last year launched a competition for successful projects which they will support.
"We had 62 applications and selected six of them to support. One of them is this project which sets clear goals. Those goals are in service of support of a discriminated category and because of that we decided to include them in the project", Draskovic said.