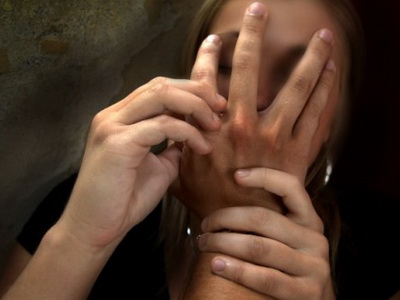 By Maja Tuljković – Sarajevo
Every second woman in B&H during her lifetime is a victim of violence. Last year, 11 percent of women suffered physical violence, and 29 percent suffered from other types of violence. These numbers are not optimistic, but when compared with other countries in Europe and the world, the situation is not so different.
Young women are more exposed to violence than older women, and women with poor health and with disabilities are not spared from violence. According to results conducted by the Agency for Gender Equality in B&H, the perpetrators of violence in 71,5 percent of cases are current or former partners of women.
''B&H shows great commitment in the fight against violence on women and families in general, since the B&H Parliamentary Assembly adopted a resolution on this problem, and ratified the Istanbul Convention, which is the first legally binding instrument of the Council of Europe and the Gender Equality Agency is already working on a strategy. We are the sixth country that ratified this Convention. The goal is zero tolerance, but the situation on the field is different'', said Samra Filipović-Hadžiabdić, Director of the Gender Equality Agency in B&H, and on occasion of the presentation of results of the study on the prevalence of violence against women in B&H.
The problem of violence against women is a problem of the whole community, which should use all the mechanisms and at all levels to fight against violence on women. However, the study has shown that women most often do not report violence. The tests that were conducted on 3.300 households showed that women are still most insecure in their homes.
''We are trying to gather information so that B&H could establish mechanisms, polices and strategies in order to solve the problem. We wish to show that violence against women is a very bad factor, not only for the individual but for the entire family and society and we wish to ensure mechanisms to support victims'', said Doina Bologa, Director of UNFPA in B&H.
People who want to be violent find a reason to be so. Some of them use religion, some use traditional values and some use the lack of money.
''If people want to be violent they will always find an excuse or justification. Some say that the cause of violence is poverty, but in what way does a man beating his wife or child increase the wealth of a family? We wish to raise awareness, for all to think deeply about this problem and empower women to know what are their rights, added Bologa.
A big problem is that violence against women is considered a taboo topic. It continues to be hidden, not spoken about within the society, and if neighbors notice something, they do not want to become involved. B&H became the sixth country in the world on 7 November 2013 a member of the Council of Europe that ratified the Convention. With this, B&H has obligated itself to take legislative and other measures to ensure the legal, institutional and organizational framework for the prevention of violence against women, to protect victims and punish the perpetrators of violence. The study on the prevalence of violence against women in B&H was created on the initiative of the Gender Equality Agency in B&H in cooperation with gender centers in FB&H and the RS, and with the support of UNFPA and UN Women.