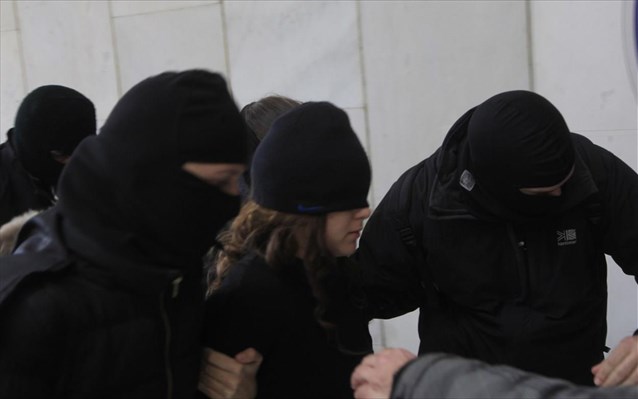 Athens, March 4, 2015/ Independent Balkan News Agency
By Spiros Sideris
In prison were led the two women who were arrested on Monday, following the arrest of fugitive Angeliki Spyropoulou, who is considered a central figure in the case of the escape operation which was planned jointly with the inmates of the organisation "Conspiracy of Cells of Fire" and Christodoulos Xiros.
Investigator and prosecutor ruled the two women, the 60 year old mother of the Tsakalos brothers and the 26-year old partner of Gerasimos Tsakalos, remanded for participation in a terrorist organisation.
The two defendants, who are charged additionally with a misdemeanor for harbouring a criminal, referring to the "coverage" they allegedly given to Angeliki Spyropoulou, testified earlier before the judge responsible for terrorism cases, and reportedly refused the accusation for their involvement in a terrorist organisation.
The mother of the two sentenced for the case of the "Conspiracy of Cells of Fire", Gerasimos and Christos Tsakalos, accepts only that she hid the 22-year old Angela, friend of her sons, while the girlfriend of Gerasimos Tsakalos reportedly denies any connection with the case.