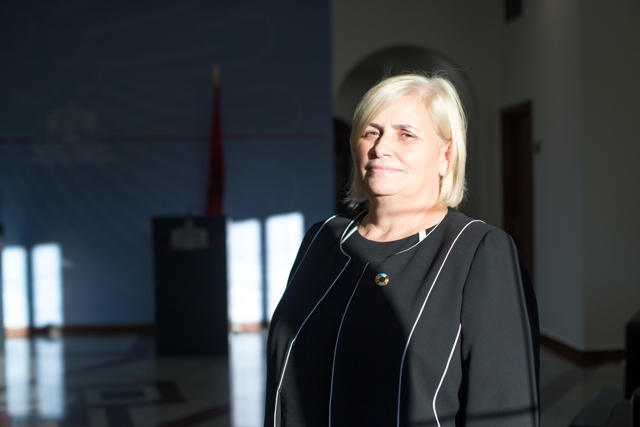 Women in Albania own 33% of small and medium sized businesses. This is said in a study carried out by the ministry of Economic Development, Tourism, Commerce and Enterprise.
In Albania, most businesses are part of small and medium sized businesses which are the biggest contributors of the GDP.
Currently, small and medium sized businesses occupy 98-99% of the total number of businesses and 33% or one third of these businesses are led by women.
Minister Milva Ekonomi says that the government is determined to support business women. "Part of the government's program is support for enterprise and this also includes support for women who own a small or medium sized business. We're supporting these businesses through several funds, such as the fund for competition, fund for creativity, craftsmanship, but also other programs that support women in business, such as loans for business women and donors' programs", says Ekonomi.
14% of winning projects from the Italian program for the funding of Albanian enterprises.
Ekonomi says that in 2017, the legislation will be examined to see current gaps and to carry out the necessary changes in the legislation, with the scope of creating a friendly and stimulating environment for business women. /balkaneu.com/