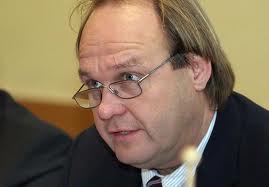 Tirana-The OSCE ambassador in Tirana, Eugen Wollfarth reacted today about the situation in the Central Election Commission after the consecutive resignations of the members proposed by the opposition.
"The CEC must be complete. This is a call for all political parties. CEC must be credible and complete", said ambassador Wollfarth during an activity of the Police Academy in the capital.
"CEC can function, but it would be best if it's complete with 7 members", said the German diplomat.
According to Wollfarth, both sides must engage in dialogue for the solution of the deadlock in this institution. "Cooperation between majority and the opposition is crucial to have free elections", said the ambassador amongst others. /ibna/