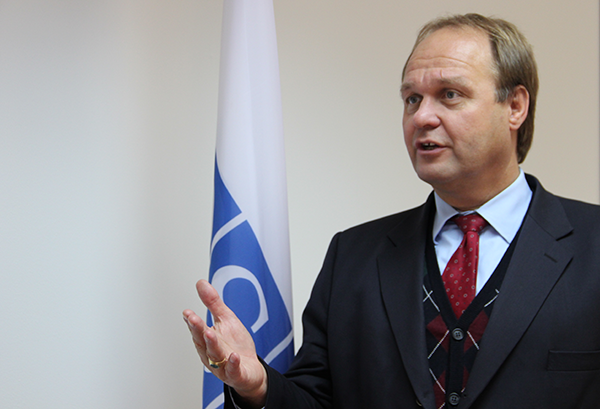 The Socialist Movement for Integration (SMI) member of the Central Election Commission (CEC) may continue his work, says head of OSCE Eugen Wollfarth.
Speaking at a meeting in Berat, Wollfarth noted that the OSCE is still in the process of receiving clarification over the legal basis on which the DP request is founded.
"On the one hand we have the Law Committee's proposal of the dismissal of the SMI member of the CEC. Interpretations vary. This member can continue his work at the CEC. We are in the process of clarifying the legal basis….It should not be forgotten that the CEC is an apolitical, technical committee," Wollfarth noted.
Given the approaching elections, the OSCE Ambassador proposed that there be "open dialogue between the parties." HE noted that parties should publicize their electoral platforms and the ways that they will meet their promises.
Preparations for the election process are going well, Wollfarth told reporters. /ibna/