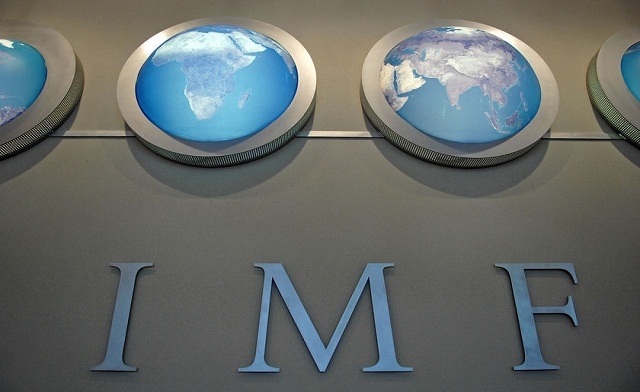 Athens, April 24, 2015/ Independent Balkan News Agency
By Spiros Sideris
The International Monetary Fund (IMF) agreed last week to reduce the requirements for the reforms Greece needs to make to give the "green light" to an agreement that will allow the financing of the country, says an article of Simon Nixon to the newspaper Wall Street Journal.
The article, entitled "The confrontation between Greece and its creditors for the agreement on assistance program is testing the IMF", noting that for almost a year the IMF refuses to pay to Greece the next tranche of its program by asking the completion of the reforms under it.
The reforms called for by the Fund were recorded again in February in a letter to the general director, Christine Lagarde, to the President of the Eurogroup, Jeroen Dijsselbloem, and included the reform of the pension system, the labour market, the goods and services, the tax system and public administration.
Nixon notes that the shift of the IMF is an important move.
"Greece, despite the reduced requirements, should agree and implement difficult reforms, which more likely will include changes to pensions and the VAT", he says and adds:
"Some officials fear that even a more limited agreement may prove too great for its implementation from Athens before the middle of May, when it should be approved by the House, for the money to be disbursed before the program expires at the end of June".
Even if the agreement relates to fewer reforms, it should ensure the IMF shareholders that the Greek debt is sustainable, before deciding the disbursement of new money, he notes, adding that this can be difficult.
"The combination of a limited reform program and the impact of months of political turmoil to the development prospects of the greek economy will have created a large funding gap. The Greek debt should be restructured significantly, while eurozone governments have ruled out anything beyond changes in interest rates and expiration dates of the existing loans", he says.
Nixon concludes: "Much will depend then on the rigor with which the IMF decides to impose the rules on debt sustainability. It will demand from the eurozone to play its part in addressing the crisis, with the risk that it will refuse, leaving Greece unable to pay its debts or it will succumb to the political reality of the Eurozone and will again embellish its analysis, as it did in 2010, making sure that the greek drama will continue? All eyes should be on Washington".