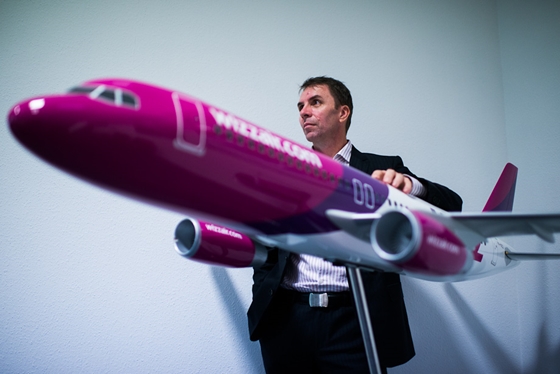 Jozsef Varadi, Wizz Air co-founder and chief executive of the company, closed a new deal which he calls a "game-changer" and was announced at the Dubai air show. Soon, 146 Airbus A320neo aircrafts will belong to the ambitious Hungarian fleet, making flights even more and better for all passengers of the company.
Deliveries will start in 2022 but most airplanes will be part of Wizz Air's fleet by 2026.
The airline will thus be enabled it to expand its market and routes and as a result the company announced the launch of new routes from the Bulgarian capital city Sofia to Greece's Athens, to Nice in south France, Lisbon in Portugal and Malaga in southern Spain.
"The next-step technology aircraft will enable us to continue to lower our operating costs as we drive towards our goal of Wizz Air being the lowest fare and lowest unit cost airline in Europe," said its head, Jozsef Varadi.
The online edition of the Financial Times read, "When the final jet from the latest order is delivered in 2026, the airline will boast roughly 250 aircraft, up from its current total of 87, and close to easyJet's current fleet size."…/IBNA