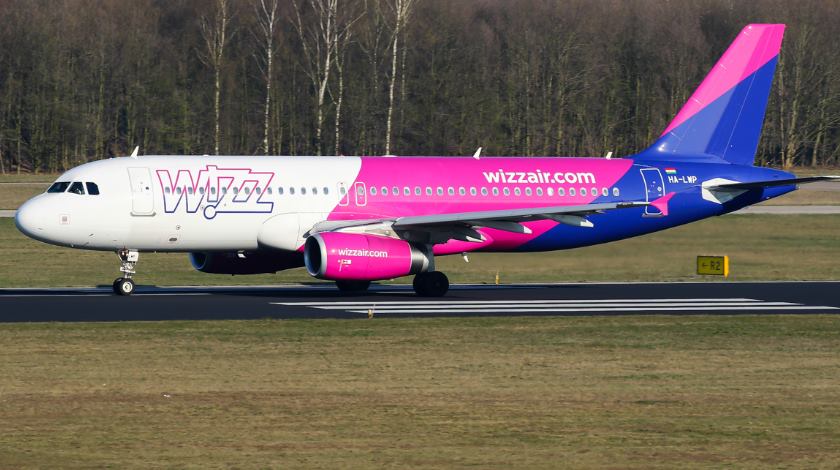 Low-cost carrier Wizz Air has announced the launch of nine new routes from its bases in Sarajevo and Tuzla today. These include seven new destinations from Bosnia and Herzegovina's capital and two from the country's third-largest city. The budget airline will introduce operations from Sarajevo to Billund, Cologne, Hahn, Hamburg, Malmo, Sandefjord and Treviso, complementing nine existing routes, which will also be joined by Wizz Air Abu Dhabi's service in October. The nine new lines will commence in mid-December and operate twice per week, with the exception of Cologne and Malmo which will run three times per week. As a result, Wizz will base its second aircraft in the city. At the same time, the airline has shelved plans to commence operations between Sarajevo and London in November but will increase frequencies to Copenhagen, Dortmund, Eindhoven, Memmingen, Gothenburg and Stockholm from mid-December, when the second aircraft arrives.
On the other hand, Wizz will add a further two routes from its Tuzla base, complementing fifteen existing services. New routes will be added to Milan Malpensa Airport and Nuremberg. Wizz Air has significantly grown the number of operations from Bosnia and Herzegovina this year, with the launch of its Sarajevo base, as well as services from Banja Luka. However, Wizz Air has stagnated with its Tuzla operations in recent years. Today's expansion will be officially announced at a press conference by the airline's President Robert Carey, the newly appointed acting General Manager of Tuzla Airport, Meris Šabanović, and the Minister for Trade, Tourism and Transport of the Tuzla Canton government, Hamza Bešić.
Wizz Air's CEO, Jozsef Varadi, visited Bosnia and Herzegovina last month. He said that Bosnia and Herzegovina have held up well against the pandemic. "It was flexible and resilient during the crisis and performed stronger than most traditional European markets in which Wizz Air operates. There were measures introduced by the government, but there was a movement of people. More people travelled from Bosnia and Herzegovina than other countries. We believe Bosnia is a good market to invest. There are a lot of investment prospects, as well as opportunities to bring more airlines into the country and launch new routes. We will be seeing that in the coming months". He added that "this, combined with all the development I see going on, encourages us to think of what's next in terms of increasing the number of aircraft, employees and services. That is something we are working on and I am pretty sure that Bosnia and Herzegovina can be a winner in all of this".
Source: exyuaviation.com