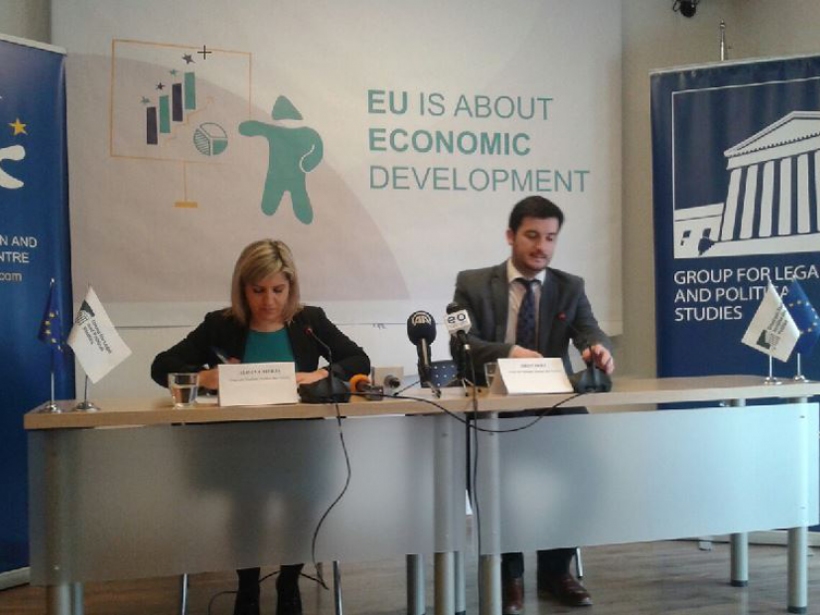 Pristina, February 9, 2015/Independent Balkan News Agency
By Elton Tota
Government of Kosovo must make the liberalization of visas into a national priority in order to enable the citizens of Kosovo free movement.
This is said by the report presented today by the Group for Legal and Political Studies. According to this study, migration and the number of visa applications turned down, will have an impact in the process of the liberalization of visas.
The report shows that the number of refused visas has unfortunately doubled especially in 2013 and 2014.
Dren Doli of this organization, says that: "We have hoped that the government of Kosovo would seriously address the process of the liberalization of visas, in order for this entire process to be finalized within a short period of time. Kosovo is risking to encounter obstacles in the process of the liberalization of visas due to the growing number of illegal emigrants in EU countries."
He said that all of this may lead to Kosovo's failure to receive a positive message from the European Union in terms of the visas.
"If such thing doesn't happen, Kosovo will continue to be considered a political prison, where the citizens may not move freely in countries besides the countries of the region", said Doli.
Meanwhile, Albana Merja talked about the Visa Liberalization guideline and the criteria which have been set, saying that cooperation must grow between law and order agencies.
"Government of Kosovo must possess accurate data for the number of asylum seekers and their situation", said Merja. /ibna/