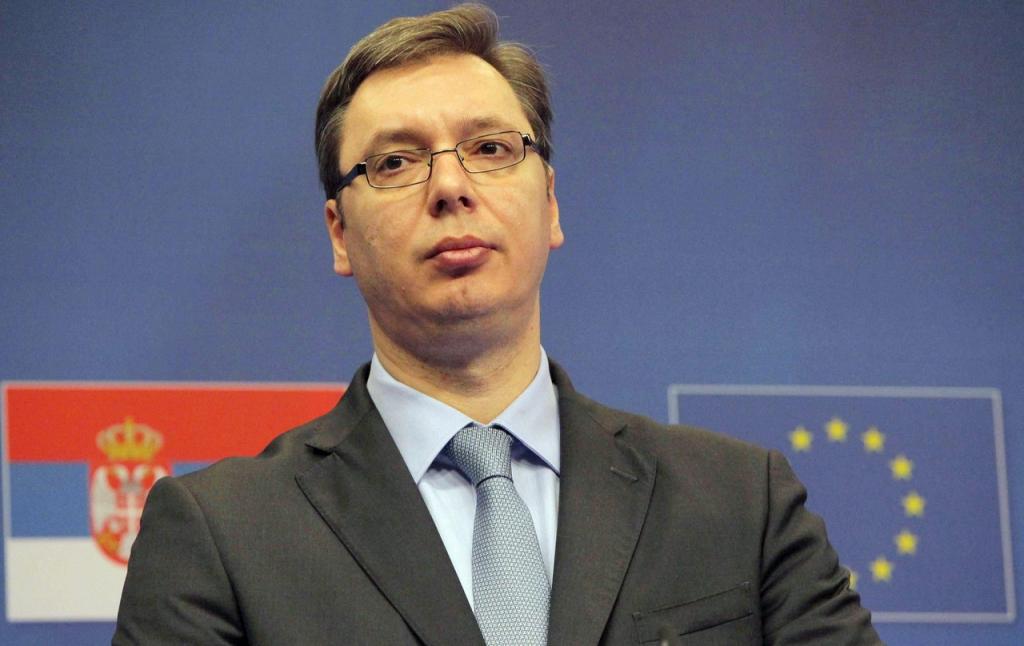 The legally binding agreement between Belgrade and Pristina includes the clear resolution of the border issue between Serbia and Kosovo; without resolving this issue, Serbia will not become a European Union member state, president Aleksandar Vucic said on Monday evening.
Vucic told "Happy" television that "in two-and-half months" he would say what "the least bad solution" over the border issue with Kosovo is.
"They (European Union) will not allow Serbia to become EU member without clearly resolved border issue. How are we going to resolve it? We will see. The people (of Serbia) will have to vote in some kind of a referendum", the president announced.
"Everybody" who is part of the Serbian society will have to reach the consensus and say what should be done in the future; getting into conflict with Albanians (in Kosovo) will offer us neither benefits nor happiness", Vucic explained.
"The people should know what the key point is – we will do something, try to resolve something or otherwise we will be doomed to failure", he underlined.
The authorities in Pristina, undoubtedly, intend to take over the Serb-controlled-north of Kosovo because, in that way, they will have no reasons to continue the dialogue with Belgrade, Vucic suggested.
Referring to the recent assassination of Oliver Ivanovic, the Serb opposition leader in the north of Kosovo, the president promised that "Serbia as the state" will find the ways to suppress the criminal and corrupt behaviour in that area, dismissing, indirectly, any possible political motive for the killing.
When it comes to the March local elections in Belgrade, Vucic accused opposition leaders for carring "insinuations" in order to "rob" the city budget of Belgrade (after winning at the voting). "I am neither a killer, nor a thief and they can say whatever they want", he concluded…/IBNA