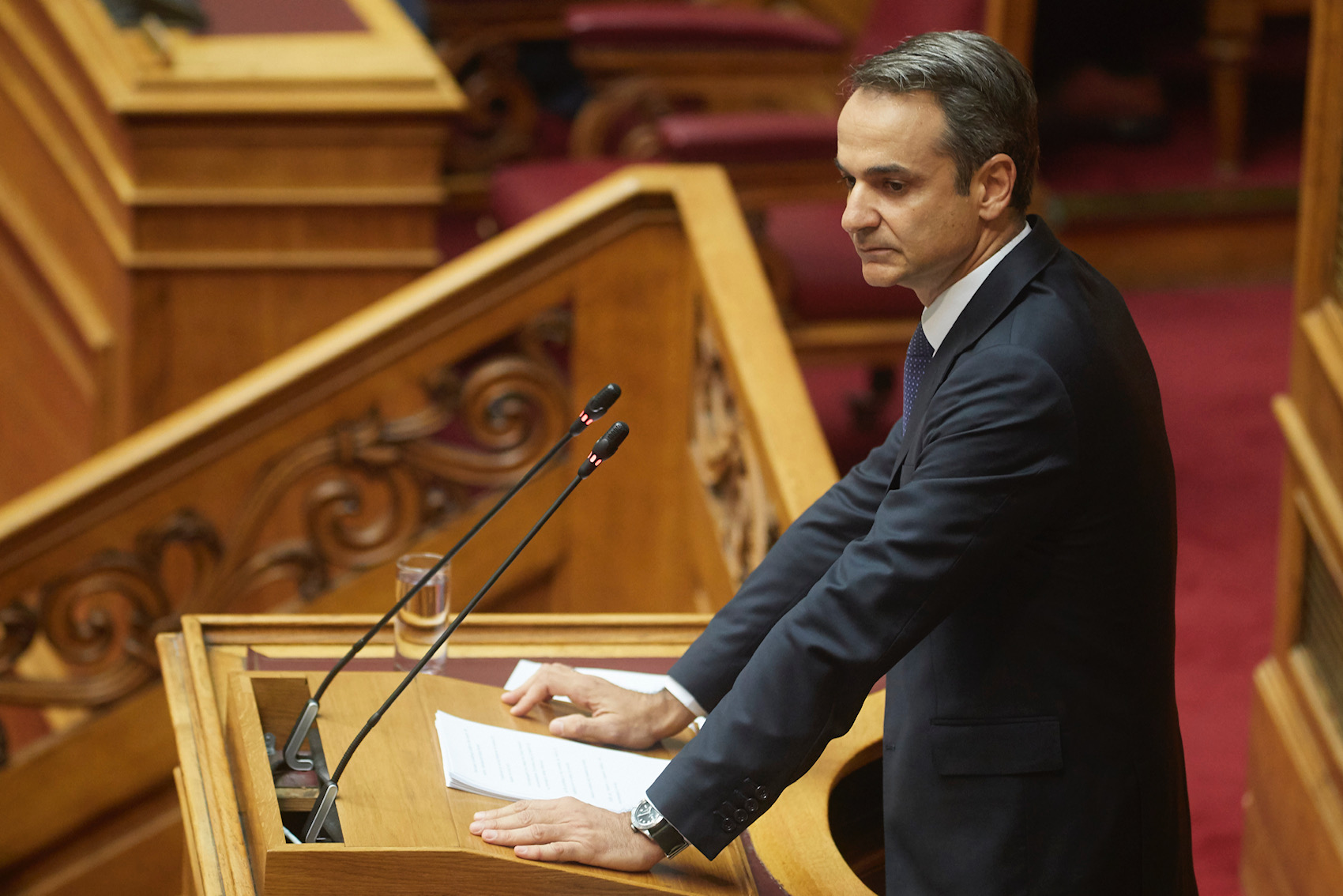 On Saturday, July 20, 2019, the three-day parliamentary reading of the new government's program statements began with the speech of Prime Minister Kyriacos Mitsotakis.
Surprises with a positive sign for citizens announced on the government's New Democracy programmatic declarations.
Below are few points from the speech of Kyriacos Mitssotakis
– At the heart of our government's plan lies the change of the economic policy mix pursued until now, our commitment in the implementation of bold reforms, but also our credibility in the eyes of our partners and the international economic environment. In the Preliminary Draft Budget for 2020, the given fiscal balance is not disrupted and the primary surplus targets for the years 2019 and 2020, agreed by the previous government, are not disputed. However, by achieving the targets for 2019 and 2020, at the same time we are setting in motion a broad plan of bold changes in every level of the economy.
– The national elections of July 7 put an end to a decade of regression. The financial crisis, along with the painful myths, but also the crucial lessons learned, has come full circle. At the same time, however, Greeks have opened a window to a new era. They left behind them a whole historic phase. Not only have they condemned the false premises of the anti-memoranda expectations, but also they demanded the predominance of a new reality. A reality that meets, at last, the true aspirations of our country, in synchronization with the developed Europe.
– The corporate tax is being reduced to 20% in two phases. More specifically, in September, a reduction from 28% to 24% on 2019 income and from 10% to 5% on dividends will be legislated. Τhe tax base will be expanded by enhancing e-commerce, mandatory e-invoicing and e-bookkeeping.
-Hellinikon will soon become the symbol of a new Greece of quality, extroversion and innovation.
– As for banks and the problem of non-performing loans, we are rapidly moving forward with both plans drawn up by the Financial Stability Fund and the Bank of Greece.
– In Athens a new pole of culture and international tourist attraction will soon be developed. The National Archaeological Museum will be expanded to merge with the National Technical University of Athens, reviving the areas of Exarxeia, Patision and Omonia.
– On the way to Greece that we deserve, let's mark the 200th anniversary of the Revolution of 1821  as the first stage of progress. And as Kipling says in my favorite poem "If", "Let us trust ourselves when the world doubt us" … and… "let us dream  and not make dreams our master"./ibna