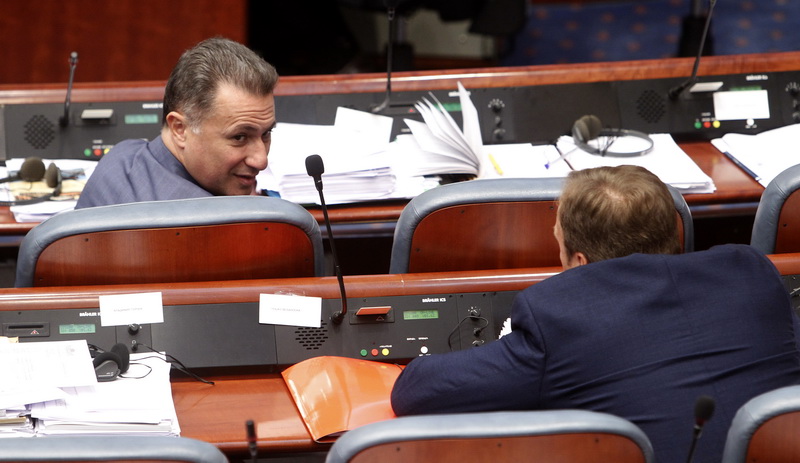 The Parliament's Committee on Rules of Procedures and Mandatory-Immunity Issues endorsed by majority of votes the court's motion for termination of the MP mandate of Nikola Gruevski for the purpose of serving a two-year prison sentence over Special Prosecutor's Office case dubbed Tank.
VMRO-DPMNE MPs abandoned the session, claiming it is a political process not a legal one.
Committee chairman Pavle Bogoevski said he would vote in favor of the motion because the acts for which Gruevski is punished make him unworthy of performing the MP office. Former VMRO-DPMNE leader Gruevski is scheduled to report to prison by November 8.
Gruevski has been sentenced to two years in prison regarding the procurement procedure of a new vehicle 'Mercedes' worth more than EUR 600,000., while former head of MoI's public procurement department Gjoko Popovski to six and a half years in the same case. The Appellate Court rejected Gruevski's appeal and confirmed his prison term, while Popovski's sentence has been reduced to four and a half years. Former minister of interior Gordana Jankuloska, who was tried separately due to advanced pregnancy, was also sentenced to six years in prison for abuse of office.
Sasho Vasilevski from the new independent parliamentary group, to whom the same Commission last year terminated his immunity because of the April 27 incidents, said that the eight MPs from his parliamentary group would oppose the termination of the mandate in the spirit of a reconciliation body yesterday./IBNA