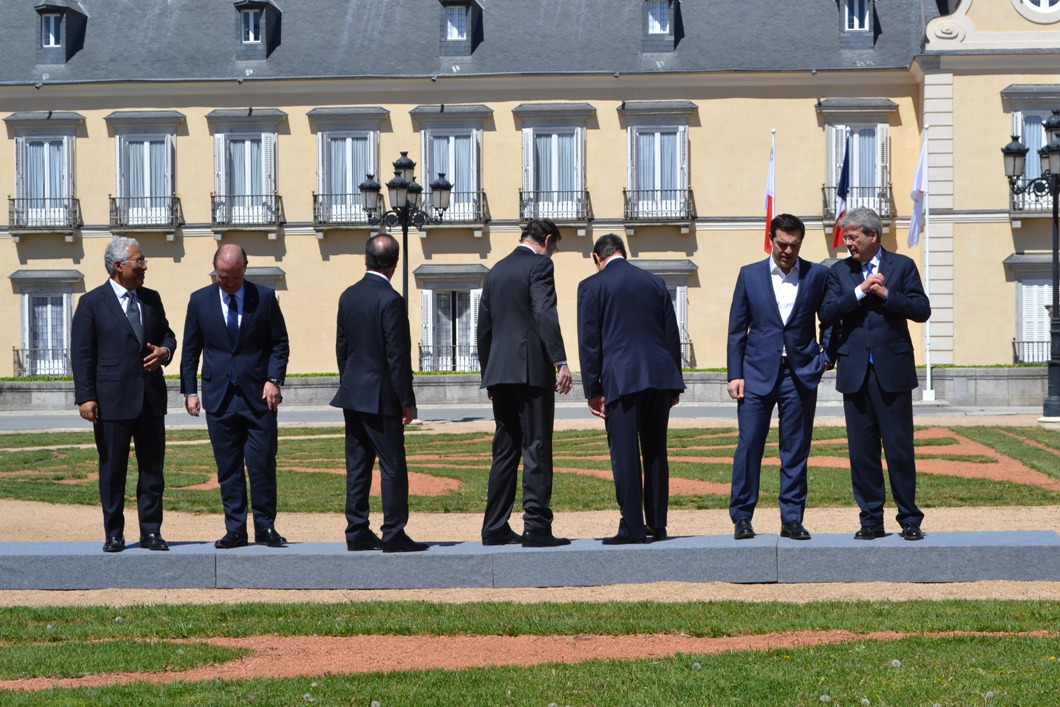 Their 4th meeting hold on 10 October in Nicosia, the Heads of State and Government of the EU Member States of the South. Greece, Cyprus, France, Malta, Italy, Spain and Portugal, following the initiative of the Greek Prime Minister in September 2016 to convene the 1st Session in Athens, in less than a year have been active, forming a significant new agenda for the future of the EU.
In Cyprus, according to IBNA information, Cyprus President Nicos Anastasiades will welcome Greek Prime Minister Alexis Tsipras, Portuguese Prime Minister Antonio Costa, Spanish Prime Minister Mariano Rajoy, Malta's Prime Minister Joseph Muscat, Italian Prime Minister Paolo Gentiloni and French Foreign Minister Jean-Yves Le Drian. French President Emmanuel Macron, according to IBNA sources, will be in Germany at that time, and hence will not attend the Synod.
The 4th Session in Nicosia was preceded by the Athens Summit on 9 September 2016, 28 January in Lisbon and 10 April in Madrid.
The aim and purpose of the activation of the "Alliance" of the South, according to statements by the leaders of these countries, are to work together for a strong and united EU. Through these meetings, the leaders of the South want to contribute to the current debate on the common future.
According to IBNA's concrete information, the debate at Nicosia Summit will focus on the future of the EU, the Bexit and EU-Turkey relations. Following the publication of Emmanuel Macron's positions on the future of Europe, as well as those of the Greek Prime Minister, the positions of the countries of the South are expected to become more concrete. Also in the agenda will be the issues of EU's single foreign and security policy, sustainable development, employment and the welfare state.
With regard to Brexit, the debate will be of particular interest as Spain had included the Gibraltar issue, a point of tension between Spain and the United Kingdom, in the agenda at the Madrid Summit. Mariano Rajoy has many internal problems and the future of his government seems uncertain. The decision of Catalonia to hold a referendum for its independence and the central government's responce to the limits of democracy has greatly burdened the climate for the conservative politician's government.
According to well informed IBNA sources, the Spanish Prime Minister will put forward both Gibraltar and Catalonia issues, asking for the support of his counterparts on both issues.
Finally, on the issue of EU-Turkey relations, the debate will focus on the ongoing dialogue and the attempts to ease tensions between the two sides in the context of both the Refugee Agreement and the return of normality in Turkey, following the coup attempt in the summer of 2016. For his part, President Anastasiades will inform about the latest developments on the Cyprus issue.
The leaders of the EU countries of Southern Europe will also discuss regional and international issues, such as Syria, the Kurdish issue, the Migration problem and Euro-Mediterranean cooperation./IBNA