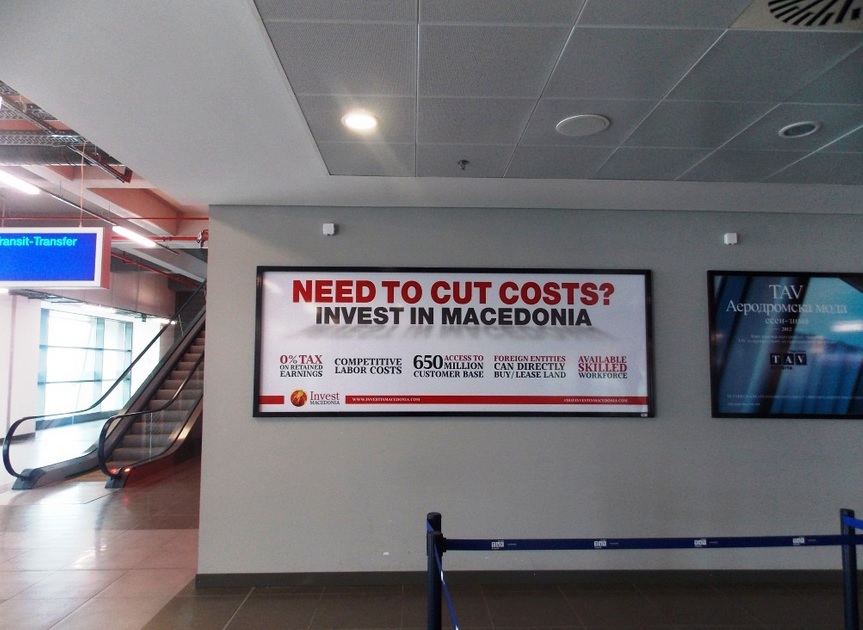 IBNA Special Report
Skopje, April 15, 2015/Independent Balkan News Agency
By Naser Pajaziti
The wiretapping scandal has unveiled the secret agreements between the government and foreign companies for different projects. The Macedonian opposition declares that the registered conversations show how PM Nikola Grurveski and his collaborators have bargained with foreign companies in order to implement capital projects in FYROM through the state budget funds.
One of the biggest scandals was the construction of two highways in the country with a cost of around 600 million USD.
The contracts were signed with the Chinese company "Sinohydro Corporation" for the construction of the highway linking Miladinovci to Stip with a cost of 206 million Euros and also the highway linking Kercova to Ohrid with a cost of 374 million Euros.
The funds were secured through a loan by Exim Bank. 90% of the funds would be secured by this bank and 10% by the state budget. No international tender had been announced for this tender, but a bill was voted in parliament.
The registered conversations indicate how the minister of Transport, Mile Janakievski along with PM Nikola Gruevski agree on receiving commissions from the Chinese company and according to the opposition leader, Zoran Zaev, PM Gruevski has benefited 5% of the total amount of the project or 25 million Euros for both highways.
PM Nikola Gruevski has rejected these accusations stressing that everything is transparent and that no abuses have been made. "The opposition is wrong and it aims to ruin our relations with China. I take full responsibility in saying that these deals are clean", declared Gruevski.
Analyst of economic affairs, Visar Ademi told IBNA that the wiretapping scandal and the case with foreign companies may force foreign investors to lose their interest on FYROM.
"After everything that is happening, foreign investors will conduct a thorough analysis of the market in Macedonia and will be careful when making investments in the country. I believe that companies from developed countries are not interested in investing in Macedonia", declared Ademi.
According to him, another factor that investors will not come to Macedonia is the deep political crisis and the loss of credibility toward institutions after the wiretapping scandal.
The citizens believe that this situation is damaging not only for investors and businesses, but also for them.
"I don't know if there will be serious investors who will come after the wiretapping scandal. The situation is becoming more and more complicated and the government continues to increase its foreign debt. But, ultimately, the citizens are the ones who suffer the consequences of such crises", declared Kate Mileska, a business woman.
The government has continued to promote new companies that invest in the country. Yesterday was the promotion of a new investment by a foreign company called Technical Textile, which is said that it will soon arrive in FYROM to invest.
The owner of this company, Jens Wnedland and the director for the Department of Free Economic Zones, Viktor Mizo, signed a deal for the investment which will amount to 10 million Euros and which will employ one thousand people. This company will open a new production plant of textile materials. The Macedonian government has also warned that other foreign investors will come to invest during this year. /ibna/