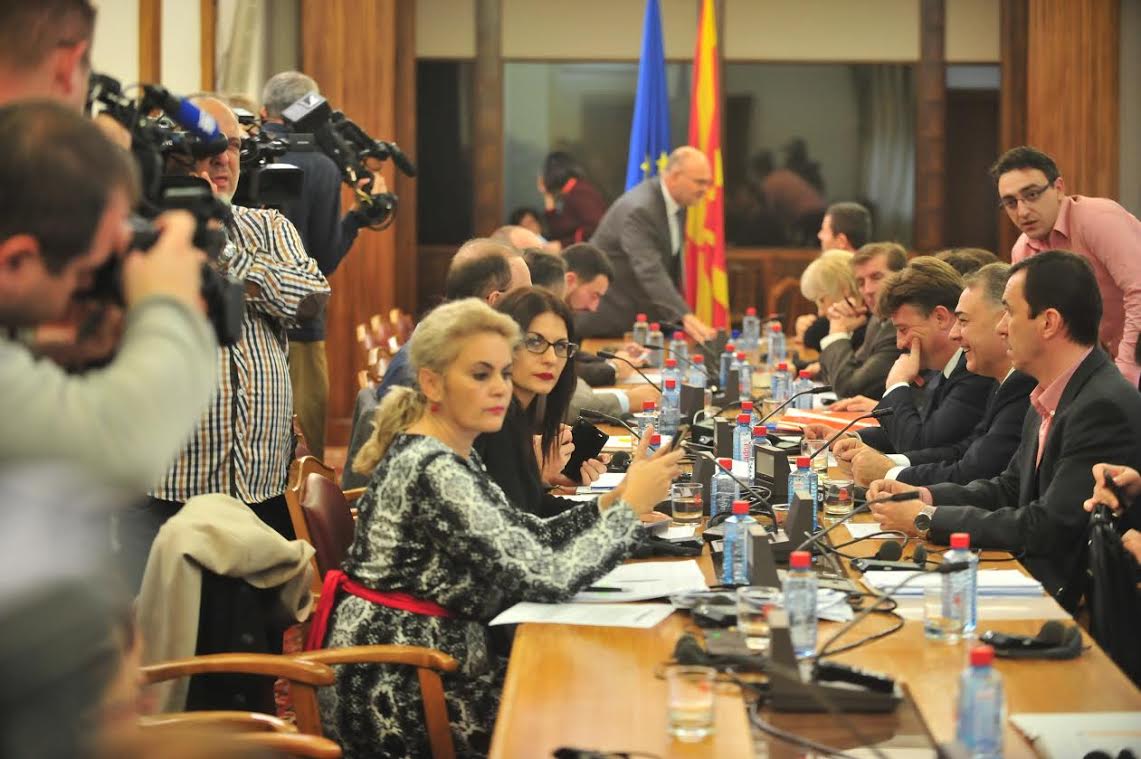 Skopje, 4 December 2015/Independent Balkan News Agency
By Naser Pajaziti
Senior government officials and other senior officials have been summoned to hearings in relation to the wiretapping affair. This has been done by the parliamentary select committee in charge of the investigation of this affair.
Chairman of this committee, SDSM MP, Petre Silegov calls on all public persons and state officials involved or mentioned in registered conversations, to issue their statements in front of the committee.
Current minister of Finance, Zoran Stavrevski and former Interior minister, Gordana Jankulovska have been proposed by VMRO-DPMNE as witnesses to testify in front of the committee. Meanwhile, opposition party SDSM has summoned PM Nikola Gruevski and former head of Secret Services, Saso Mijalkov.
VMRO-DPMNE MP, Antonio Milosovski declared that his party will demand for testimonies to be heard behind closed doors for the sake of preserving the secrecy of information.
But, the head of the committee who comes from the ranks of SDSM, Petre Silegov, said that the committee's proceedings will be open for the public, as there's nothing to hide.
"Whoever has something to hide, will hide it to the end. The information that will be revealed during the work of the committee is not classified and will be made available for the public", Silegov said.
Albanian Democratic Party (PDSH) MP, Ernad Fejzullahu declared that his party has not submitted a list of witnesses, as according to him, his party has nothing in common with the wiretapping affair.
"Not only us as PDSH, but the citizens too are convinced that we don't trust people who work in institutions", Fejzullahu MP said.
Based on the schedule that has been approved, the first testimonies will be heard starting from next week and this process will last until 22 January.
The members of the Committee can visit all institutions which relate to the wiretapping affair. Based on the work schedule, the delivery date for the report is January 29. The committee will decide on the political responsibility of all public persons and state officials involved in the wiretapping affair. /ibna/