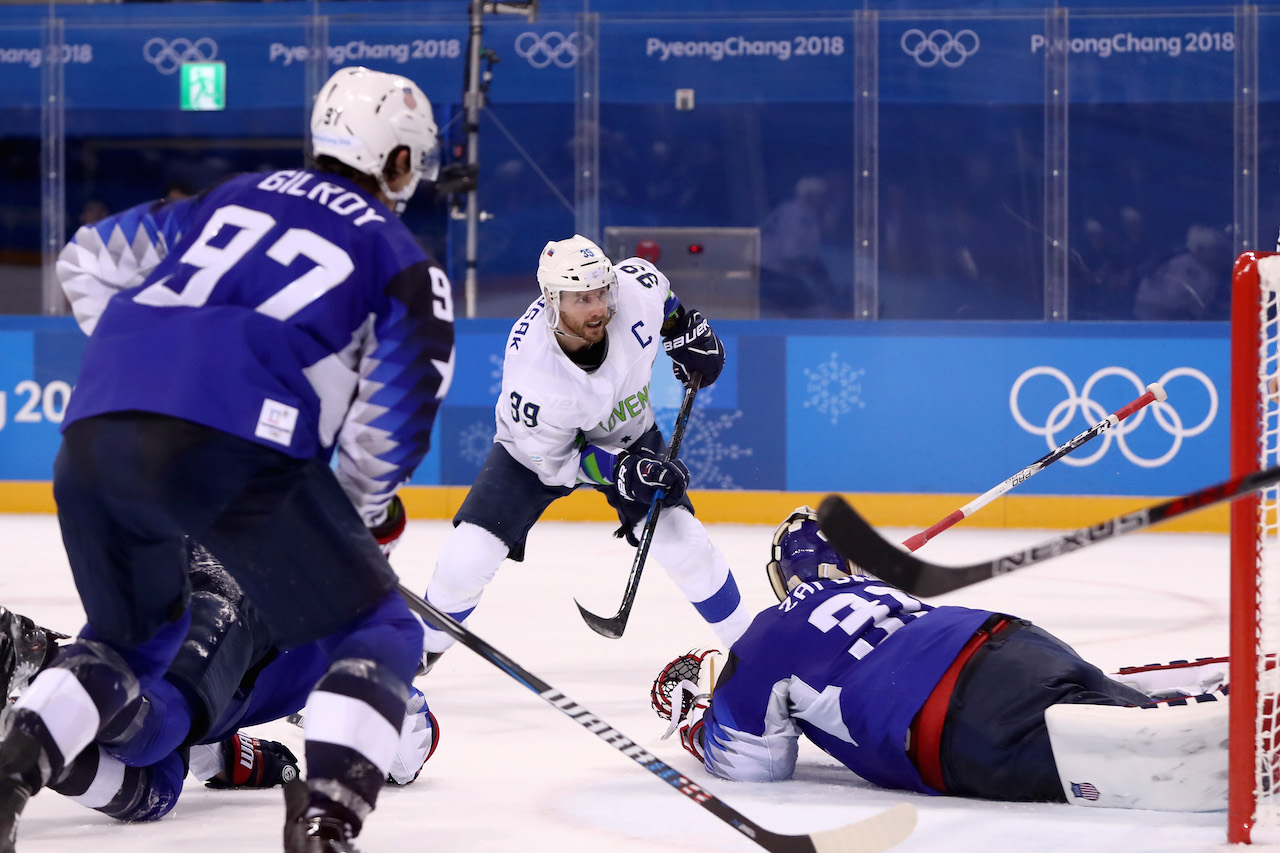 In Sochi, they had made it to the quarter finals, where they were defeated by Sweden and today they are hoping for a longer 'run'. And it will be a promising one since they beat the American team at the opening Olympic tournament in PyeongChang on Wednesday, with a 3:2 win against the U.S.
They are the Slovenian men's ice hockey team.
"The Internet Can't Believe the U.S. Men's Hockey Team Just Lost to Slovenia", "Ice Hockey: Slovenia down U.S. 3-2 in overtime" and "USA men's hockey melts down in stunning Olympic-opening loss to Slovenia" are only three of the international titles by "TIME" magazine, "Reuters" news agency and the "Sporting News" respectively, that refer to the exceptional Slovenian victory. Obviously, it was not anticipated.
But the players from Slovenia did it and, although "It was a come-from-behind victory for Slovenia, who trailed the Americans until the 46th minute, when Blaž Gregorc scored to reduce the US lead to 2:1", like sloveniatimes.com wrote, the team did not surrender and Muršak was quick to score only 38 seconds in overtime securing a long-awaited victory.
Next game is with Russia on Friday. Slovenia will "wrap up the preliminary round in Group B against Slovakia on Saturday", the site reads…/IBNA
Photo & Caption by Getty: Jan Mursak #39 of Slovenia scores a game winning goal against Ryan Zapolski #30 of the United States in overtime of the Men's Ice Hockey Preliminary Round Group B game on day five of the PyeongChang 2018 Winter Olympics at Kwandong Hockey Centre on February 14, 2018 in Gangneung, South Korea. / Ronald Martinez—Getty Images