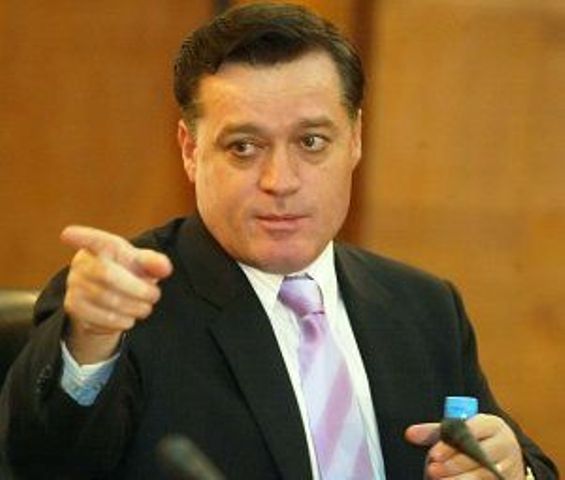 Tirana, December 12, 2014/ Independent Balkan News Agency
The Albanian government of former PM Sali Berisha has borrowed a syndicated loan amounting to 230 million Euros. This loan contracted by the Ministry of Finance was approved by the government and then voted in parliament.
The loan has been subject to a special inquiry of the General Prosecution, IBNA reports.
Prosecution has received a lawsuit deposited by the current left winged government against the former minister of Finance and current democrat MP, Ridvan Bode (photo) and former deputy minister of Finance, Sherefedin Shehu.
The lawsuit states that the two former senior officials have taken out a syndicated loan in 2009 on the pretext of helping the budget for the government investments. This loan has been spent for the construction of the Nation's Road linking Durres to Kukes and Morina.
Today, all the former members of the Commission for the Evaluation of Bids at the Ministry of Finance, have been questioned today in relation to this syndicated loan.
They have claimed that all the procedure followed by them has been approved through a collegial decision of the Council of Ministers and then parliament.
According to them, this collegial decision applies to both the procedure and also the announcement of the winner of the 230 million Euro syndicated loan and that there have been no individual decisions taken by the former minister or former deputy minister.
They have declared in front of prosecutors that all their actions were monitored by special international financial structures, in order not to allow the Albanian government fall in the collapse of the international financial crisis, because in 2009, this crisis had engulfed several states.
The lawsuit stated that the members of the commission have not complied with the legal procedures on public procurements when opening bids, the criteria and procedures in selecting winners.
But, the former members declared in front of prosecutors that the syndicated loan was taken out based on the law for the State Budget and the law on borrowing. The former members said that their actions have been based on these two laws.
Prosecution says that it hasn't yet been decided if it will summon for interrogation the former minister bode and Shehu, accused of "breaching quality in tenders" and "abuse with office". /ibna/